Belts are one of the essential accessories that men like to own. It is not just a part of their dressing but a style statement.
Selecting the right kind of belt with the right dress setup can be difficult for men.
There are a lot of instructions to be followed when it comes to selecting the right kind of belt strap.
However, do you know other than selecting the right kind of belt strap, men spend more time selecting the right kind of belt buckle.
You might find it crazy that a belt buckle can be the simplest thing to decide on.
But, it is the tricky part for sure. When you wear a belt, other than the belt strap, the buckle style is one of the important and noticeable things you should focus on.
Many people take a lot of time selecting the types of belt buckles. It is because they are unable to have one final decision quickly.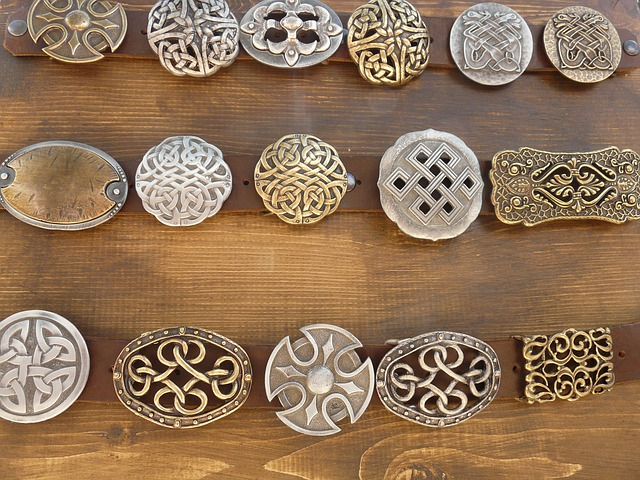 The reason for the delayed decision is simple. Men are unaware of the types of belt buckles in general.
We normally look at the belt strap when it comes to selecting one. Very few people pay attention to the buckles of their casual belts or even formal belts.
Top types of belt buckles are essential for you to know. Closure buckles are one of the things, flashing right in the face and prominent to others in your attire.
So, you have to select the right belt buckle with a right belt strap that fits your dress first and gives you a perfect appearance.
Before you fall into the drill of selecting the buckle, it is essential to know the types of belt buckles.
18 Top Types of Belt Buckles You Should Know
As a man, rarely have you not noticed the different kinds of belt buckles available on the market.
However, if you haven't happened to observe, the reason can be your marketplace.
You will rarely get a chance to hit multiple types of buckles because these are not commonly available.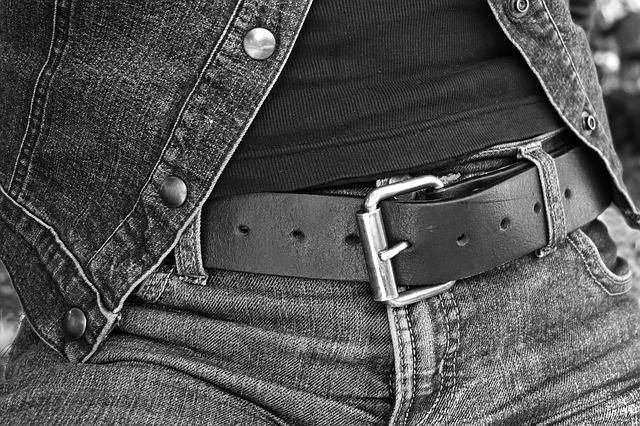 You may rarely have heard about the belt buckle types. But do you know that there are more than ten different buckle types? Yes, there are almost 18 types of belt buckles, including:
If you haven't seen them, it does not mean they do not exist. You still have the opportunity to find these buckles on demand.
So, here let's talk about 18 different kinds of belt buckles that can save your style.
Auto-lock Buckle Style
In the formal options for belt buckles and the first one we are discussing is the auto-lock buckle.
It appears to be one of the complicated and technical buckles that comes into this category.
This auto-lock system gives you a perfect grip on the belt with numerous technical aspects.
The buckle works like a zip tie and keeps the belt in this position for a long time.
Until you press the release button, you don't have to worry about the belt positioning; it's fitting and grips at all.
Pin Buckle Style
We have one of the attractive and simple belt buckle options on number two.
The formal belt is one of the common and popular buckles people wear. Another reason for loving this buckle is its simple design and ease of use.
The buckle comes with a pin at its edge that is good to fit in any belt hole.
After sliding the belt into belt loops, you are good to slide the pin in any of the notches as per the fitting requirement.
You have to plug the pin from the notch to lose the belt, and it is done. The buckle is not so difficult to handle and gives you smart access to your belt.
Auto Release
Another buckle on the list comes with an auto mechanism but does not have any teeth to grip the belt.
However, it is designed to combine some special belts with engraved spaces or adjustment points.
There are no holes, so the lock does not have to cross between them. It is just that the auto-lock will hold in its position for a good grip.
By moving the lock and releasing it, you will be able to lose or open the belt easily.
It falls into the formal belt buckles category so that you will have an amazing finished look on the front.
Flip Closure Buckle
Have you ever noticed that many belt buckles come with their signature style, but our daily life inspires these? Similar to this, the flip flop mechanism inspires the flip closure.
The buckle comes with underside teeth used to grip the belt. You have to flip the lock, and teeth are good to bite the belt.
It is an ideal option for fabric-based casual belts. It is a big no for leather belts as eventually, it will damage the leather, and you may lose an expensive belt.
Double Ring
Do you need a belt buckle that is different, unique, and eye-catching?
Here you have the ruble ring buckle. It has a D-shaped loop that lets you tie the belt by crossing its end in these rings.
A buckle is ideal for casual attire and easily fits your daily fashion statement.
A perfect casual outfit is the right fit that makes your belt look clean and attractive and closes it well.
You might not believe it, but the buckle is extremely reliable and strong for a closure grip.
Stitch Closure
A stick buckle is ideal for a more classic finish with your attire. It makes your formal or casual dress appealing.
It has been in fashion for a long time, and many people are only familiar with this type of belt buckle.
It is a nice fit with any of your outfits and never makes you old. You can have your well-defined personality with the help of this belt closure.
Self-defense Buckle
Who told you that belt buckles are only for closure and add more charm to your personality. These are somehow lethal and useful at the same time.
As the name mentions, the self-defence buckle comes with a hidden knife. You are good to use the belt according to the situation at the time of need.
It is the best self-defense tool, even when you are on a camping trip. When you do not want to carry everything in the bag, it is helpful to organize it smartly.
Automatic Locking Splice Buckle
It is one of the buckles' ideals for casual and festive occasions. You will love to wear them as a luxury and add more charm to your personality.
Working on the interlocking splice mechanism, this buckle gives you a good grip over the belt and makes it a perfect fit for you.
Eventually, you can have the ultimate grip and will be able to move around the way you like.
Military Utility Buckle
If you like to have some fashion buckles in the collection, then here is the one.
A military buckle can be in your collection of casual belt buckles that fit perfectly with any of your belts for many occasions.
Coming with an auto-lock mechanism, the buckle slides perfectly with any of your casual wear. It is a nice pick for a vintage look and inspiring military attire.
You can have your designer military buckle from any store online. There is an option to have this buckle style in custom belt buckles to make things happen for you.
Reversible
Who told you that belts are one-sided and you can wear them only on one side?
Belts come with dual sides to wear in two different colors or textures. Such belts mostly fall in the casual category and have a casual buckle called reversible.
Typically, it is a simple buckle, but with a twist, you can rotate it to any side and wear the belt on that side easily.
Automatic Latch Buckle
It is rare to see a belt buckle with two parts and slides on both ends simultaneously.
Here it is, the automatic latch buckle is the one that comes with two parts at two ends.
You have to click these two ends together, and it is done. Using a release button, you can release the belt.
An adjustment loop in the buckle lets you adjust the belt side according to your preference.
It is a perfect casual belt buckle option that lets you have some fun with your overall attire.
Clamp Closure
Are you looking for a more formal kind of belt buckle? If yes, then the clamp closure is right there for you.
Coming in two parts, this buckle lets you close the belt with a simple and smart move. You have to slide one edge into a smaller clamp and lock it.
Now, wear the belt and slide in the other edge as per your adjustment point and close the bigger clamp, and it's done.
The best part of this buckle is its detachable feature. You can detach the clamp from one belt to another. So, it is possible to use one clamp with multiple belts occasionally.
Webbing Buckle
It is a casual buckle that comes with loops and a wedding mechanism. It is like entwining the non-buckle edge of the belt into the buckle loops and pulling it for an ideal fit.
Wearing this buckle can be tricky if you do not know how to web the belt in a buckle.
However, it is quite easy with some practice, and you will have a good hold of the belt as well.
You might think it is not safe, but it is safe, just like the other belt buckles on the list.
Clip-on Buckle
We have a clip-on buckle that perfectly fits this place, like a clip in the casual options of the belt buckles.
You have to pass the loose end of the belts through the loop and slip the clip on it. The clip will hold the bet in its position, and you are good to go.
Normally, it fits your fabric belts as it provides excellent support to each other.
It might not be a good option for leather belts due to the clips.
Clip Buckle
You may find it a simple hook and clip buckle that is not so popular among men but young kids most of the time.
However, you can choose this kind of clip to have a different fashion and styling statement.
It works in a simple mechanism of clipping one edge of the belt securely into the other one.
By pressing the release side of the belt buckle, you are good to let it go.
You have a pull loop available on the other side of the belt that marks you adjusting the belt size and its holding position for the adjustment.
Screw Closure
When looking for smart-looking and efficient belt buckles, screw closure buckles are the best.
It turns out to be fast and efficient at the same time. The buckle comes with a screw bar closure that helps you slide in the belt smartly, and you are good to go with it.
Normally, it fits formal and casual occasions. You can use the buckle belt according to your style preferences. It does look vintage, and that is not a bad thing either.
Clip Latch Buckle
Many of you will find this buckle resembles airplane seat belts. It looks the same.
You have two buckle ends attached to both ends of the belt. One is the lock, and the other is the holder. Just wear the belt and clip the latch together, and it is done.
You have the pulling loop on the side to make belt size adjustment that helps you get a good fit. It is ideal for people who want to be extra secure with buckles and belts.
Auto Grip Buckles
In the casual options of belt buckles, you have an auto grip buckle that fits your requirements of a simple yet technical belt buckle.
It holds great power to keep the belt in its palace. The simple and impactful grip on the buckle helps you get the perfect fit for different types of belts, and it works amazingly for you.
Tip for Selecting the Best Belt Buckle
You pay attention to the buckle selection only, but you need to focus on the belt strap and buckle both.
No matter what you pick from the types of belt buckles, you have to make a wise decision.
Many people are confused about setting up their dress belts and other fashion accessory options. Here are some tips that help you make the organization and selection easy.
Keep Casual and Formal Buckles Separate.
The first thing you need to focus on while selecting the belt buckle is separating casuals from formals.
Carefully set up the casual and formal settings in the wardrobe, and keep your big and shiny buckles at one side.
In contrast, the classic tongue buckles on the other side help you with quick selection.
You should know what you need for the western style belts or complete metal belts. Categorize them as formal and casual wear belts and then categorize them.
Never Switch Buckles of Leather and Fabric Felts.
Among the belts, you have numerous options when it comes to material. Based on belt material, you need to pick the buckles.
It is impossible to use the double loop buckles styles for metal belts.
However, you cannot use pin hooks for fabric belts. It is essential to use webbing buckles for web belts so that you will be making them a perfect fit for each other.
It is essential not to switch your designer military buckles for any other buckle in the collection.
It should be compatible and not damage your fashion statement if you are doing so.
Only a carefully selected belt buckle helps you save your day and make an impression.
Sync the Buckle Colour with a Belt and Other Accessories
Everything should sync perfectly, from your casual and formal belts to other fashion accessories.
Suppose you are not wearing anything in leather-like shoes or bracelets but going for a genuine leather belt.
In that case, you are making the wrong choice. a genuine leather belt is not a perfect fit for your casual outfits.
You have to be more casual with the selection of the belt to make it look good.
For casual outfits, you can select self-defense buckles, wrestling buckles, military belts, frame style buckles, etc.
However, it would help to go for the conventional buckles in the collection for a proper setup.
Not All Casuals are for Casual Looks.
It is important to remember that not all casual belts or buckles are for casual looks. Like you cannot wear a nice sleek leather belt with every suit.
Sometimes, you will go for textured options as well. Similarly, there are such buckles in the casual category that you cannot wear every time.
Such as the cowboy belt buckles, all-metal buckles, plate buckles, self-defense buckles, and even the meta pin are not always a good fit for a casual setting.
You need to ensure you pick up the right kind of belt for the right casual outfit.
Additional Takeaway
There is a key to it if you do not want to mess up your style and want to have a balanced appearance.
It would help if you organized your wardrobe in the first place. Understand the color combination and contrasts that are good with each other.
It is better to organize your whole wardrobe from dresses, belts, ties, and others. It helps save you time and brings you the best styling as well.
The strategy works with the belts and a whole dress-up so you can extend your style statement at the same time.
It does not take too much time to set up everything. So, it is better to plan everything instead of making yourself upset with last-minute issues.
Many belts with unique buckles can make you look smart, stylish, and organized.
Latest posts by omarsayyed
(see all)