If you're getting married this year, you've probably got a lot going on with planning the wedding and setting up your new life together.
One of the important things that might get overlooked in your wedding planning is gifts for your friends and family members who stand up with you at the altar as groomsmen.
Giving small gifts for groomsmen is a tradition, and it shows your appreciation for spending their time and often money to help make your wedding day special.
Groomsmen gifts are typically given out at the rehearsal dinner, which is usually held the night before the wedding.
However, there's no strict rule about this.
You can send the gifts to your groomsmen ahead of the wedding or even give them to your guys after the wedding ceremony or at the wedding reception.
It's not even wrong to send them after you get back from your wedding trip as long as you don't wait more than a couple of weeks.
The Best groomsmen gift ideas for your wedding
Ties and socks make great groomsmen gifts.
Both are easy to wrap. Both can be stowed easily in luggage for groomsmen who fly in from out of town for your wedding.
And, virtually every man can use a new tie or a new pair of socks. However, that's just the beginning. We have a full dozen of unique groomsmen gift ideas for you to consider.
1. A great pair of socks
Whether they're whimsical or conservative, every man deserves a great pair of socks. What's a great pair of socks, you ask?
One that's made of quality carded cotton so that it's comfortable while still standing up to rugged wear, one that still looks nice after dozens and dozens of wearings, and one that's whimsical enough to express your personality, yet conservative enough to be worn to even the more somber occasion. Is that a tall order?
We don't think so. We have dozens of sock patterns from which to choose that meet that criteria.
For your groomsmen, we like our "penguins on teal" socks, our chess-themed "You've got moves" socks or our navy blue "shark attack" socks.
2. No-show socks
A pair of no-show socks is another great idea to gift the men in your wedding party.
These socks give you the "sockless look" without the blisters and irritation that come with truly going without socks.
Our no-show socks are far from the boring white you might be used to. These socks come in a variety of patterns and colors.
You can go as crazy as you like because they don't show. It's the wearer's little secret.
Like our traditional socks, our no-show socks are made from quality carded cotton, so they are comfortable and will wear well for years to come.
Some of our favorites include our red, white and blue Americana and our fanciful city camo no show socks.
3. Sock packs
What's better than one pair of quality socks?
A pack of socks! Your groomsmen will love four, five and six-packs of socks. It's a great choice when you can't decide on just one pattern.
These gift sets come in common themes, such as fast food-themed socks or science-themed socks, in similar color groups of socks and in a collection of the same pattern socks, but in different colors.
Our sock packs are a great way to add to your gift without adding a lot to your wedding budget.
4. Pocket Squares
Another great groomsmen gift idea is the pocket square.
Formal and casual at the same time, a pocket square adds a soupçon of color to a suit, a sports coat or a dinner jacket with or without a tie.
Our pocket squares come in a rainbow of colors.
There are even striped, checked and herringbone patterns and squares with contrasting edging. There's even a pocket square with the American flag.
Pocket squares are available in luxurious silk or more casual wool or linen. Most of our pocket squares measure 16″ x 16″.
5. Shirts
You can never have too many shirts.
Plus, a new shirt can be used for all of the post-wedding festivities. Ties.com carries a broad range of shirts, everything from untucked shirts to dress shirts.
You can choose from crisp cotton or easy-to-care-for polyester.
We also offer a discount when you buy three shirts, so depending on the size of your wedding party, you can save a considerable amount of money.
Colors range from white to deep indigo. There are also florals, polka dots, strips and other patterns.
6. Wedding ties
Are you and your fiancé looking for a cohesive, monochromatic look for your wedding party? Why not make the wedding tie part of your groomsmen's gift.
That way you know that they will all be the same color, fabric and style.
Plus, your friends and family will appreciate not having to spend money on this piece of their attire, one that they may not use again after the wedding.
Our wedding ties come in an array of colors, including greens, purples, reds, blues and grays. There are also a variety of patterns from which to choose.
Our wedding ties include both traditional ties and bow ties. You can also get pocket squares and socks to match.
7. Tie Bars and tie clips
A tie bar or tie clip is a gift that your groomsmen can keep for a lifetime. Until fabric gifts, a tie bar will stay looking sharp for decades and remind the recipient of your wedding every time he wears it.
We offer an interesting selection of cool, whimsical and traditional tie bars and clips.
You can choose from straight black, gray or gold-colored metal bars or unique shapes like a dinosaur, airplane, fishhook or key, from a length of 1″ to 2.5″.
8. Bow ties
A hundred years ago, every well-dressed gentleman owned at least one tuxedo and a selection of bow ties.
Today, life is more casual, except for special occasions, so your groomsmen likely don't have a bow tie in their wardrobe.
While most formal wear rental franchises offer accessories to go with the tux, if you want something unique for your wedding, you'll have to go beyond the standard offerings at the tuxedo rental shop.
At Ties.com, we offer a diverse selection of silk, cotton and polyester bow ties that will add that touch of whimsy to your nuptials.
Why make your groomsmen purchase this accessory? Why not include it with your gift package to them?
Our bow ties come in a broad spectrum of colors, including traditional black, fanciful kelly green or deep purple, and summery pink, yellow or blue.
There are also patterns, from subtle polka dots to themed fabrics like one with musical instruments and one with a fleet of sailboats.
There's something for every taste.
9. Wallets
Everyone needs somewhere to store their cash and debit/credit cards and a good, classy wallet makes a great groomsmen gift.
You can choose from a full wallet or a card wallet, a smaller version designed to hold three or four credit, debit or membership cards or even your driver's license.
Both the full wallet and the card wallet come in soft, full-grain, tanned brown or black leather with expert stitching.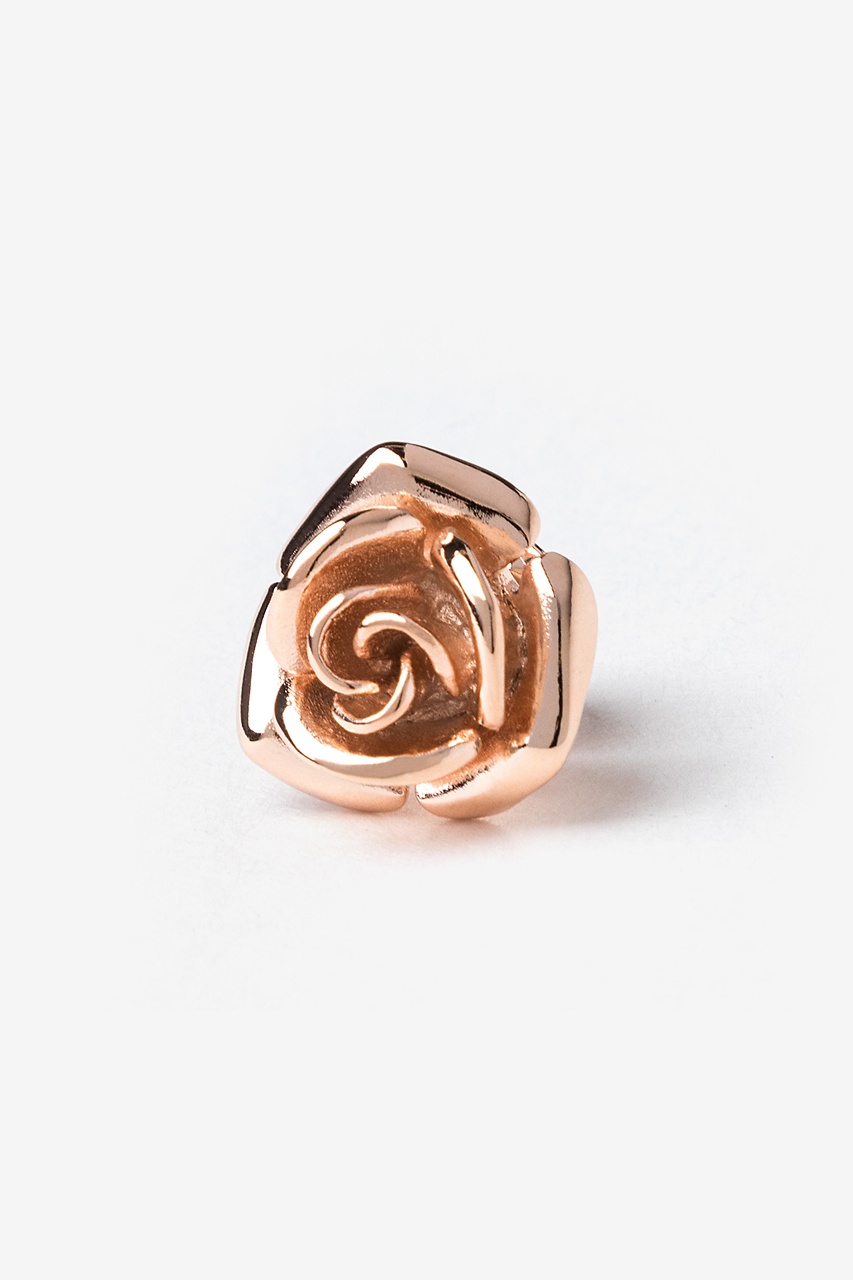 10. Lapel pins
Lapel pins add that little bit of whimsy and personality to otherwise formal attire.
The idea of a formal lapel pin dates back to the 19th century and is still used today to identify members of a specific organization or group, such as members of the US congress. Our lapel pins are shaped like a rose.
They are nice pieces of silver metal "man jewelry" that add class to any jacket and any occasion. They are also small and easy to carry around, stow in a suitcase or ship to your groomsmen's homes.
11. Belts
Belts are for men what shoes are for women…a great accessory that you can't have too many of.
Our brown, premium leather belt has an adjustable slide closure, so it's always the right size, no matter how much weight your groomsmen gain or lose prior to the wedding.
The rounded edges and decorative stitching make this belt a perfect fit for any occasion, casual or dressy.
Like our other groomsmens gift ideas, a belt is compact and won't take up much room in your groomsmen's suitcases or cost you a fortune in shipping.
12. Tie cases
Keeping silk ties smooth and wrinkle-free when you're traveling can be a challenge.
One great solution for this is rolling your tie or ties inside a case designed especially for this purpose.
If most of your groomsmen are flying in from out of town, a tie roll case makes a thoughtful gift. A tie case is not something that most men would purchase for themselves (or even know about), but it's something they can definitely put to good use.
Send the gift ahead of the wedding, so they can use it on their flight to the wedding.
The Bottom Line
Finding the right groomsmen gifts for the men in your wedding party doesn't have to be time-consuming or stressful.
Ties.com offers a wide selection of men's ties, shirts, accessories and socks that are sure to be appreciated by your friends and family and make a nice remembrance of your wedding.
We offer free delivery within the US on orders of $30 or more.
To shop for your unique groomsmen gifts, visit us today. Ties.com has been offering high-quality, wallet-friendly menswear for more than 20 years.
Latest posts by Erin Schultz
(see all)