Our wardrobe is incomplete without a black shirt and a pair of black pants. It is not wrong to say that black clothes are the staples of any wardrobe.
Black outfits look classy and elegant but are also quite versatile. You can style black shirts and jeans for casual or formal occasions.
While a black shirt and black pant combination is a go-to outfit option, it is worth exploring whether this combination looks good?
Or does it even make sense? Also, what are the possible ways to style black pants and black shirt outfits?
All the answers are here! So let's dig in!
Black on Black Outfit – A Fashion Disaster or Showstopper?
Regardless of the era, gender, age, and occasion, an all-black outfit is a perfect combination.
If anyone has ever told me that wearing all black clothing is dull and shabby, they are wrong.
In fact, according to fashion enthusiasts, black pants and black shirt outfit is an evergreen fashion trends.
Not only does a plain black shirt with black pants look great, but there are many ways you can style this trendy combination.
Here are some ways to style your next outfit if you love to wear black clothes.
Formal Black on Black Outfit Ideas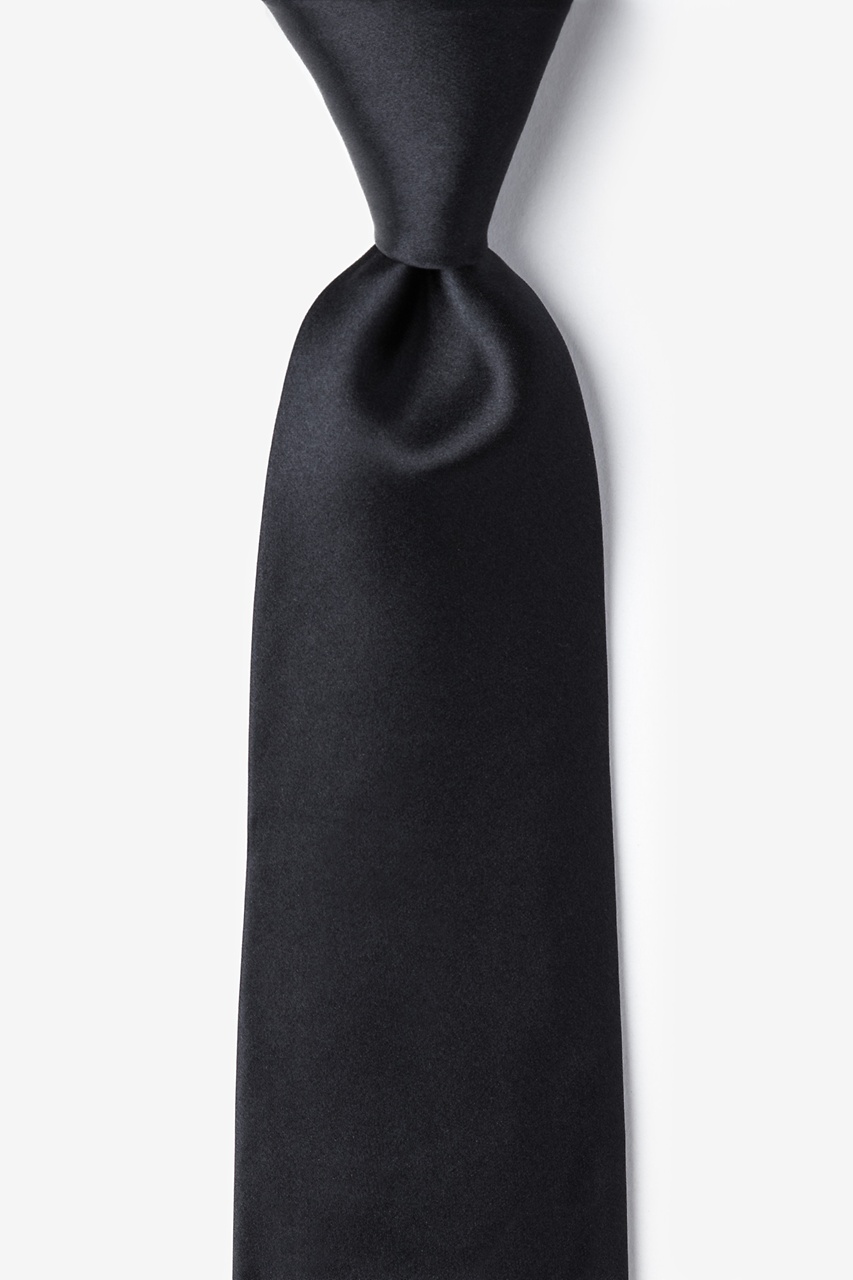 Whether it's a business meeting, a college presentation, or a wedding reception, a black shirt with black dress pants or black jeans with black shoes makes a gentleman look elegant, classy, and stylish.
Black Shirt Combination Pants
This look is quite simple and quick to pull off. There are two ways to style a black-on-black outfit for this look.
Suppose you attend a corporate meeting or some other formal event like a reception, then a casual black shirt with black tonal stripe pants.
To complete your outfit, pair your dress with leather brown or black shoes. Don't be afraid to wear a black tie if you're a tie guy!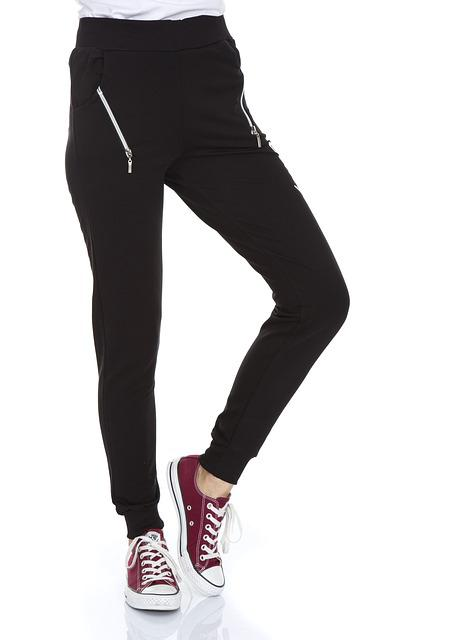 The other look is also formal but appropriate more for entrepreneurs, college students, or someone who wants to impress their date.
Match denim black jeans with a black shirt (either a dress shirt or a tee). If you want to go all black, then a pair of black sneakers can complete your outfit.
But a better option would be to pair it with white Nike shoes.
Black Dress Pants Suit
Speaking of black pants shirt combination and not mentioning, the whole black look feels unreligious.
Yes, we are talking about everything black, from the dress shirt to dress pants to the blazer to the tie. It is undoubtedly a no-brainer look, but the result is jaw-dropping.
For decades this has been the go-to look of gentlemen. From James Bond to Tom Cruise to the red carpet, an all-black suit is a power suit for many celebrities.
So wear a black suit unapologetically and add black leather loafers or brown suede double monks.
Black Suit with White Dress Shirts
If elegance with class is what you like, then a black suit with a white dress shirt combination can be a great option. It is up to you whether you want to wear an embroidered white shirt or a plain cotton shirt.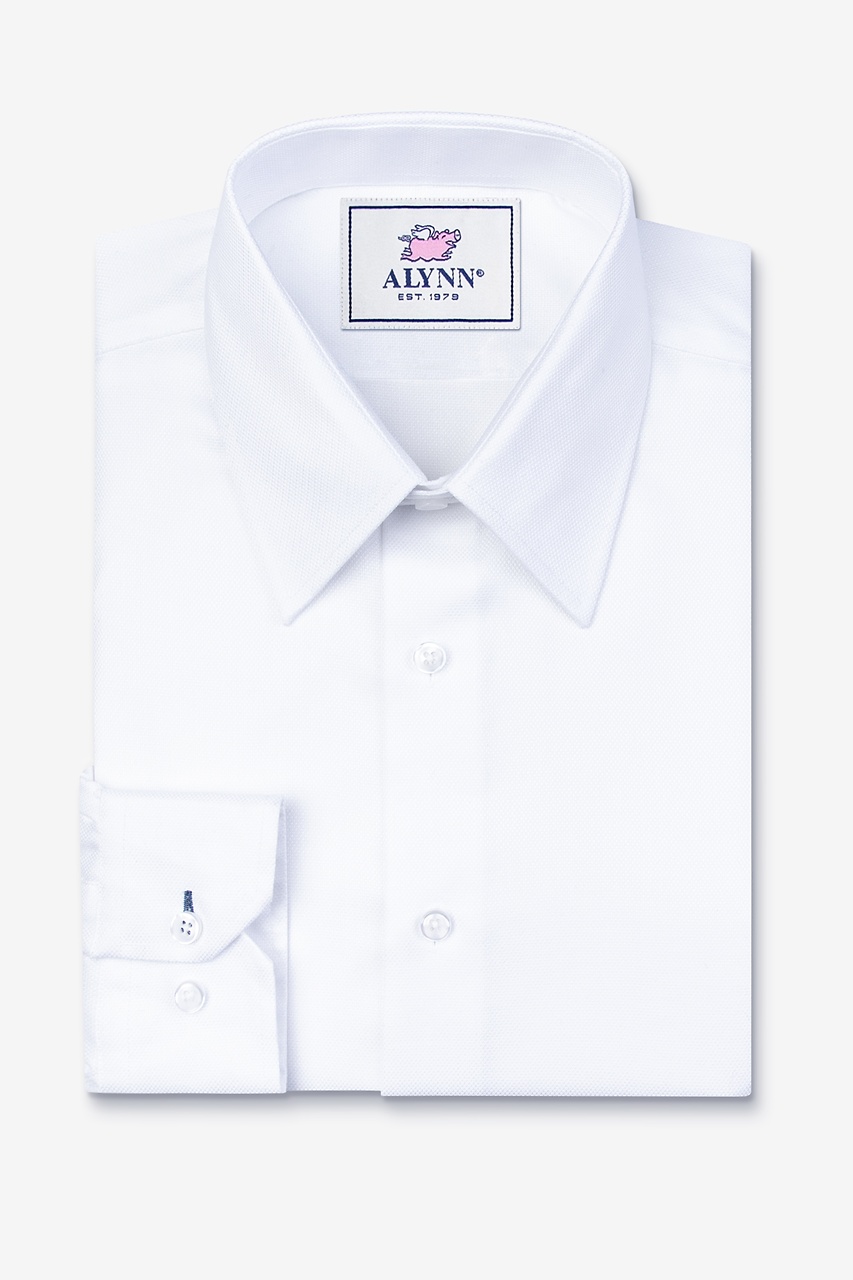 By adding a black-tie or a bow tie, this look will become more formal and presentable. Wear brown leather oxford shoes to complement your black suit and white shirt combination.
Turtleneck with Black Suit
Turtlenecks have been ruling the fashion trends for decades. When paired with a black pants suit, Turtlenecks give a sleek, polished, sharp, and elegant look.
So hence it's the perfect combination to match with black pants and a shirt combination.
With this look, you have the freedom to play with the colors according to your mood and event. You are all set to slay if you have black, maroon, and white turtlenecks in your wardrobe.
Wear a black suit with either a maroon, white or black turtleneck. The whole look will come together beautifully by adding the Chelsea leather or suede boots.
A little fashion advice is to wear dark brown suede Chelsea boots if you for a black turtleneck and suit combination.
A Black Blazer, Pants, and Shirt Combination
Black blazers are the perfect stylish fashion trend from street to fashion week runways.
Having at least one blazer in black or charcoal color isn't just a wardrobe must-have but also an investment.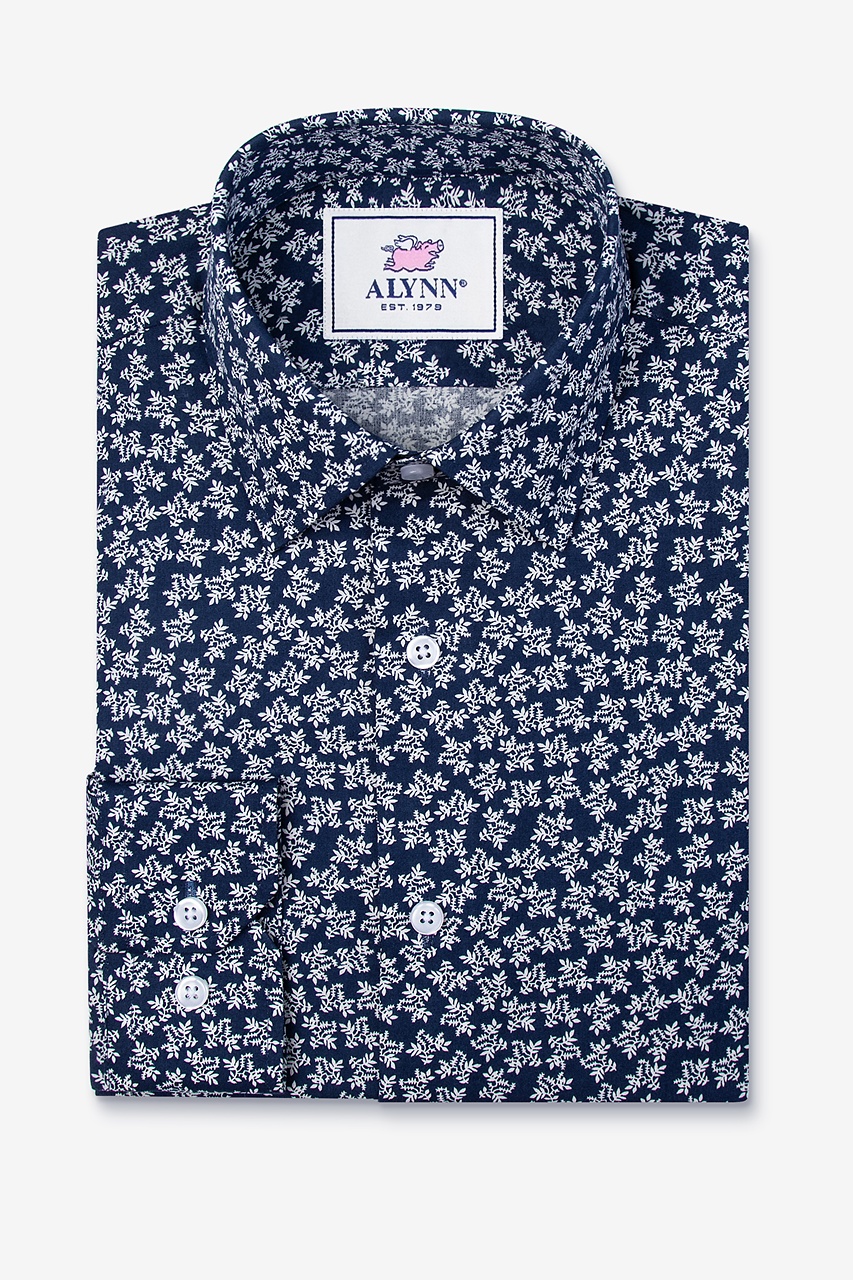 To create a basic yet chic and well-balanced look, wear a black shirt combination of pants with a charcoal blazer.
You can pick the black denim jeans or dress pants for the bottoms. A pair of loafers or sneakers are the perfect choices to complement the outfit.
Wear Black for Casual Occasions
The casual outfit doesn't mean baggy or loose clothing always. Yes, black trousers paired with sweatshirts or a plain t-shirt are casual.
But if you also wear a textured black shirt with smooth pant, it would still be a casual look, except more sleek and stylish.
As long as your attire is comfy and straightforward, it is casual. Here are some ways to create a trendy with your regular casual outfit!
Black Checked Shirt
There is no carved-in-the-stone rule that a black-on-black outfit must be fully black.
Pairing a checked black shirt with black pants also comes under the black outfit combinations.
With a black checked shirt, the two best ways to style your favorite denim black jeans.
The first style is to wear black jeans with checked t-shirts. You can either tuck it in or let it untuck. It's totally up to how you like it.
If you are a gentleman who likes to accessorize, wear a buckle belt and add on a wristwatch or wristband.
When paired with brown shoes, or white sneakers, the style would look vogue!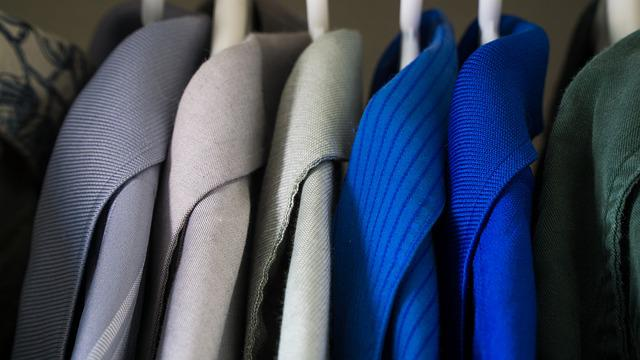 Another variation is to wear ripped black jeans with a buttoned checked shirt. You can style this combination in three ways.
You can either tuck the buttoned shirt in or keep it untucked. The other and most popular is the double shirt style.
Wear a black tank, black plain shirt, or a neutral color shirt with either black smooth pants or ripped jeans.
This look would look perfect if paired with brown suede or black boots.
Other Casual Outfits for Men in Black
T-shirts and sweatshirts are the most special piece of cloth regardless of gender.
And these are the perfect prop to style a casual outfit into a sleek, trendy, and stylish one. Grab your favorite black sweatshirt and black jeans.
Look into your shoe collection and pick out the black suede high-top sneakers.
And voila, you're just one change away from slaying the streets. If you want to add a pop of color to your outfit, wear red suede high-top sneakers.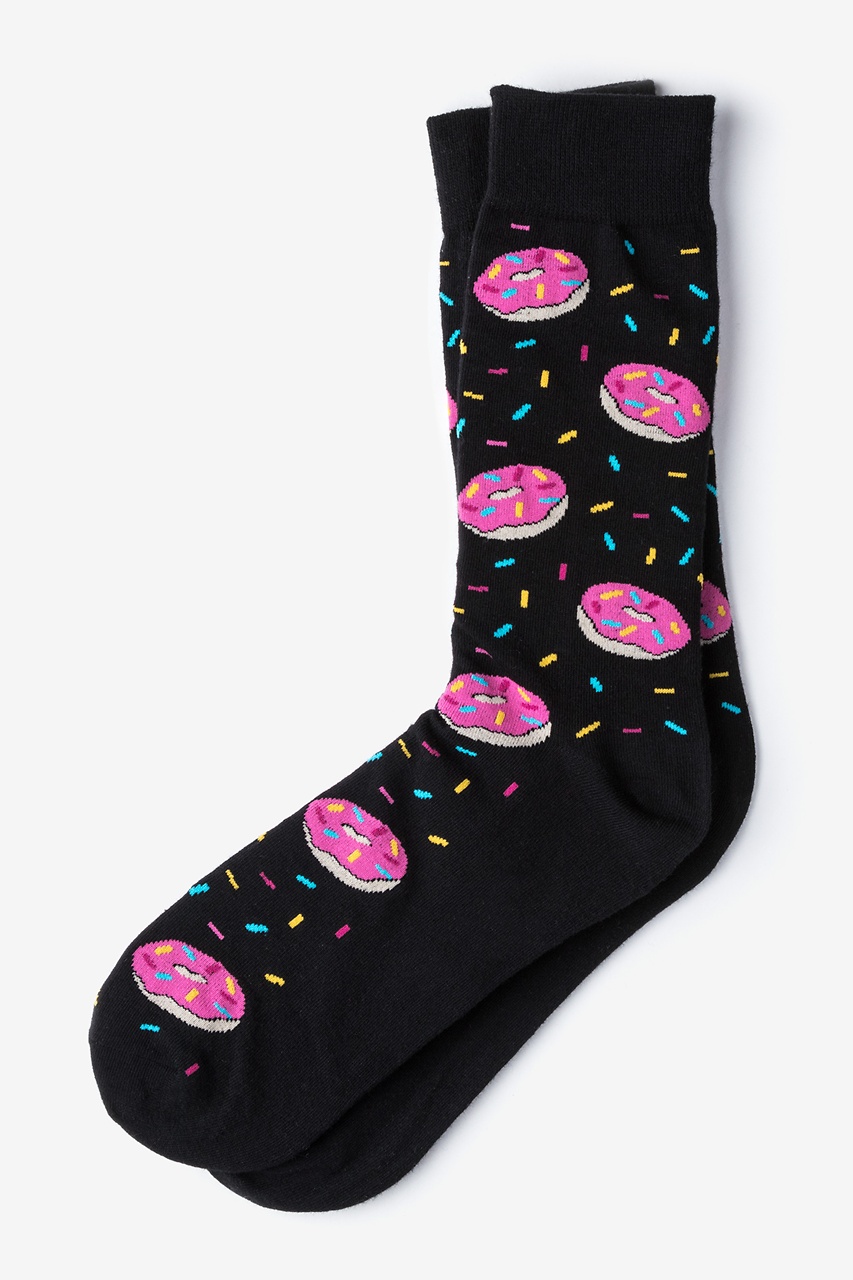 There is a high contrast between red and black, and it looks super sassy!
Want to create an exciting and modern-looking yet elegant casual ensemble? Then all you need is a black crew neck T-shirt, black jeans and a denim jacket.
You choose whether you want to wear skinny black jeans, ripped jeans or plain black jeans.
For a denim jacket, it would be best if it is a navy blue or dark blue jacket. But if you are a religious black lover, adding a black denim jacket would also look dashing.
Lastly, but most importantly, finish your look with a pair of black loafers or black leather high-top sneakers.
A simple yet classy casual ensemble is a black t-shirt with skinny black jeans. When paired with either white or black canvas low-top sneakers, you get an edgy, comfy look.
Colors to Wear with Black Attire
For those of you like to wear black shirt and black pants with a hint of color, then here are some color combinations that blends perfectly with black:
Light Yellow
Yellow and black goes perfectly together. Inspired by the bumble bees this color combination is quite trendy.
If you wear black shirt with black jeans then you can wear a yellow blazer. Another option would be to pair up a light yellow tie with a black suit.
Light Orange
Another great color to wear with black is light orange. Wear black jeans with black shirt and an orange bomber jacket.
Light Pink
Most men may find it a little unusual but light pink goes really well with black shirts and black pants. In fact many men wear a pink tie with black suit as a wedding dress.
Shades of Red
Certain shades of red like burgundy or maroon goes really with black. Unlike the crimson red, these two shades of red looks perfect on men.
The Right Way to Wear Black with Black
Many of us think that styling a black ensemble is a piece of cake. However, very few know that there is a right and wrong way to wear black shirts and pants.
As easy as it is to pull off an all-black dress, you must be mindful of the fabrics.
Although there is no such thing as different shades of black like other colors, the shades of black differ concerning the fabric.
When you pair a black shirt with black trousers, there's likely a purple cast in the black shirt and a brown cast in black trousers.
Such difference is very subtle, and you may find it unnoticeable. But under some circumstances, it becomes notable.
So hence, it is extremely important to be aware of fabric choices for a black shirt and black pants.
The wrong way to wear black on black is to choose the same fabric for both the top and bottom. The right way is to mix different fabrics or different textures.
A general idea to get you started is to combine wool with corduroy and cotton fabrics with leather jackets or denim.
For instance, if you are wearing smooth black pant, a heavily textured sweater would look unquestionably dashing. On the other hand, a plain merino wool sweater goes best with tonal stripe pant!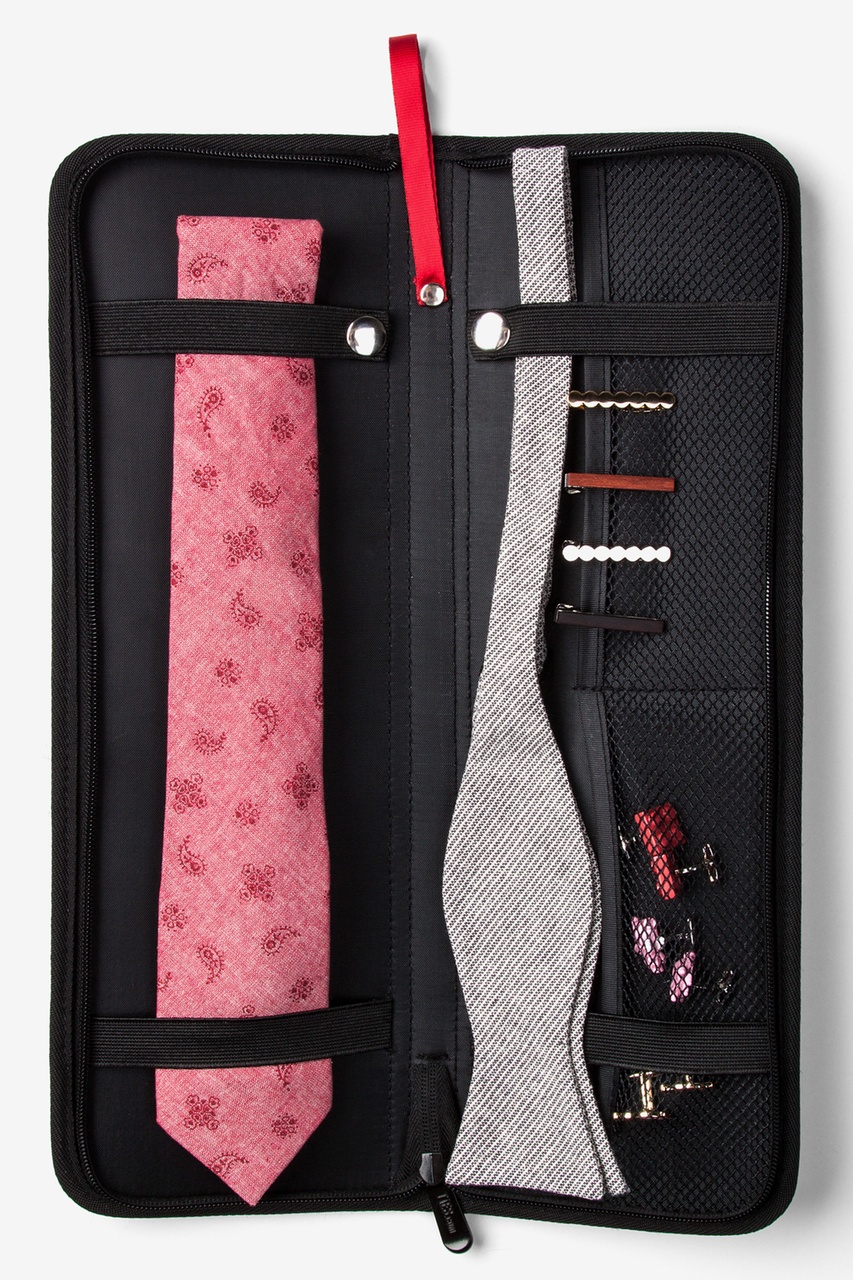 A Guide to Accessorize Black Dress
A famous fashion phrase is "Dress to impress and accessorize to stand out." No, it doesn't mean adding bling to attire. However, there are ways for men to accessorize their looks.
The right accessory not only elevates the overall appeal but also looks sophisticated.
The accessory is quite essential for an all-black ensemble. But choosing the right accessory is rather more significant.
Unless you are a fashion stylist, it is common to face a few challenges in accessorizing a black attire.
The perfect accessories for a black shirt and pants outfit are sunglasses, watches, bow ties/ties, shoes, and the hair and beard style.
Yes, you are reading it correctly! Your hairstyle and beard also impact your overall look.
So make sure that your facial hair and hairstyle are fixed and well-groomed. Use gel or wax to give a sleek look. If needed, get a trim or an in-trend haircut.
When picking sunglasses for your black attire, go for the frames opposite your facial shape.
When it comes to wristwatches, you need to be extra vigilant. Wear the classic and timeless watches to create a sleek, stylish, and sophisticated gentleman look.
It means to pick the ones that are always in trend so you can wear them anytime and with any outfit!
Bottom Line!
Black is the universal dress color that comes to your rescue whenever you are in a wardrobe dilemma.
However, there are some rules even for the black shirt with black pants. You will be a showstopper from street to fashion runaways if you follow those rules.
On the contrary, if done wrong, you might end up as a fashion disaster!
Latest posts by Jasmine Wei
(see all)