Getting married is a dream for many people. It is an important event in anyone's life where two people start a new life journey together.
Besides finding the best life partner, it is essential to have a good wedding planner for a wedding.
You're mistaken if you think a wedding is all about taking vows and exchanging rings. It requires a whole wedding budget.
Getting married drains a lot of your money from your pocket. On average, people spend a lot on their weddings.
It is because of numerous things. All the events and activities cause you to face the wedding cost.
How Much Does the Average Wedding Cost Near You?
Do you wonder how much the average wedding costs? The average wedding cost can differ from person to person, state, wedding style, and preferences.
Some people do not fall into detailed wedding planning. They only invest in engagement rings, a cake, book a venue, get a marriage license and take the vows.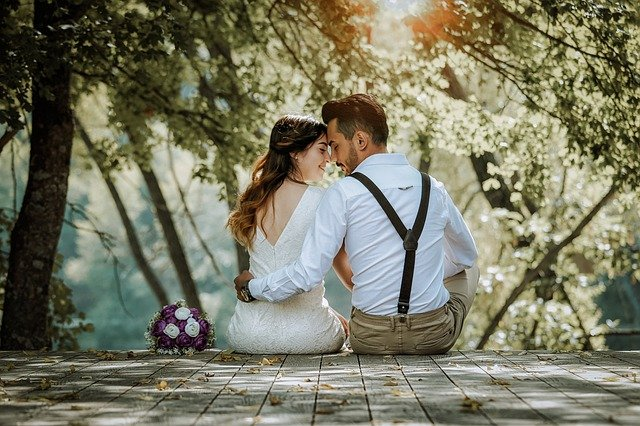 However, it is a matter of some crazy experiences for some people. They prefer to spend money on some crazy things by making it grand.
Here, we are not talking about grand weddings but the average style weddings.
On average, a wedding cost is around $28,000 to $30,000, including all wedding expenses from ceremony to reception and more.
It may sound too much to you, but it is a fact. If you are not looking for a grand wedding, this is the ideal budget bracket.
What Makes an Average Wedding Cost this Much?
Talking about $28,000 to $30,000 for just an average wedding brings a lot of questions on board.
You may have concerns about what a wedding can cost in a total wedding budget of this range.
Do not be surprised, but people spend even more on their wedding receptions, ceremonies, gifts, etc.
But, for the average cost, let's have a breakdown of the things included in the total cost of a wedding.
Wedding Dress
Starting from the wedding dresses, every bride looks for a perfect dream dress for her wedding.
The range of bridal dresses normally starts from $2,000 and goes up to the sky.
Some brides are smart enough to control the overall cost and prefer average spending on the dress.
Wedding Venue
The next big expense is the wedding venue. If you are not selecting the church to be your ceremonial place, you have to book a venue.
The venue includes everything from floral decoration to sitting arrangements and more.
Wedding Cake
Any wedding is incomplete without a cake. Normally, dream cakes for weddings are too expensive.
Many couples spend a lot on their wedding cake, but it turns out to be additional spending.
You can pick up a reasonable cake with some average cost, so it will not burden your pocket.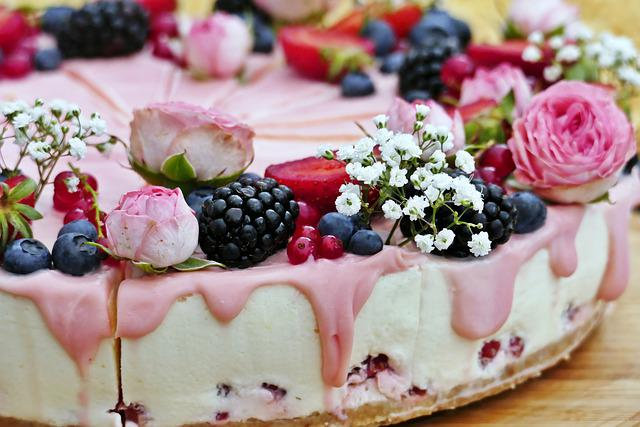 Wedding Band
Essentials in the wedding include the wedding bands. You cannot miss the couple's commitment wedding band.
These wedding rings are essential for any couple to make their love, bond, and relationship.
Photographer
Among the common wedding expenses, there is the expense of a wedding photographer. No one wants to forget about the pictures or videos of this memorable day.
Hiring a professional team for coverage is essential. It brings you the best memories locked in frames for life. It is an expense you cannot ignore at all.
Reception Dinner
Whether you are getting married in West Virginia or San Francisco, a wedding reception is a must.
You have to arrange a happening dinner for the guests and entertain them with the best arrangements. It is probably one of the most expensive parts of a wedding.
Arranging the meals for everyone and treating them with music, dance, and more requires a budget.
You should dedicate a good part of your total wedding budget to this portion.
Following table shows the typical cost of getting married in various states.
| State | Cost per guest | 2020 average cost |
| --- | --- | --- |
| U.S. | $307 | $20,300 |
| Alabama | $228 | $15,056 |
| Alaska | $364 | $24,037 |
| Arizona | $285 | $18,782 |
| Arkansas | $188 | $12,426 |
| California | $395 | $26,049 |
| Colorado | $315 | $20,771 |
| Connecticut | $447 | $29,499 |
| District of Columbia | $424 | $27,965 |
| Delaware | $355 | $23,416 |
| Florida | $241 | $15,936 |
| Georgia | $290 | $19,142 |
| Hawaii | $390 | $25,747 |
| Idaho | $229 | $15,116 |
| Illinois | $312 | $20,617 |
| Indiana | $264 | $17,408 |
| Iowa | $250 | $16,531 |
| Kansas | $248 | $16,380 |
| Kentucky | $205 | $13,537 |
| Louisiana | $255 | $16,842 |
| Maine | $289 | $19,069 |
| Maryland | $417 | $27,498 |
| Massachusetts | $462 | $30,489 |
| Michigan | $269 | $17,742 |
| Minnesota | $326 | $21,485 |
| Mississippi | $203 | $13,399 |
| Missouri | $232 | $15,328 |
| Montana | $221 | $14,599 |
| Nebraska | $252 | $16,603 |
| Nevada | $225 | $14,877 |
| New Hampshire | $410 | $27,074 |
| New Jersey | $460 | $30,357 |
| New Mexico | $221 | $14,591 |
| New York | $417 | $27,533 |
| North Carolina | $264 | $17,445 |
| North Dakota | $251 | $16,541 |
| Ohio | $271 | $17,899 |
| Oklahoma | $210 | $13,881 |
| Oregon | $297 | $19,580 |
| Pennsylvania | $349 | $23,025 |
| Rhode Island | $386 | $25,458 |
| South Carolina | $259 | $17,087 |
| South Dakota | $231 | $15,217 |
| Tennessee | $213 | $14,057 |
| Texas | $293 | $19,324 |
| Utah | $297 | $19,582 |
| Vermont | $312 | $20,575 |
| Virginia | $363 | $23,966 |
| Washington | $373 | $24,629 |
| West Virginia | $189 | $12,498 |
| Wisconsin | $297 | $19,606 |
| Wyoming | $286 | $18,890 |
Tips on Reducing the Wedding Expenses
Wedding costs are astonishing for sure. You have to prepare a wedding cost sheet whenever you plan to get married, and sometimes it is not enough.
You can save money, but all the savings can be gone if you do not know how to reduce the wedding cost.
Do you want to cut down on the wedding expenses and make it pocket friendly for you?
If yes, then hang on with us. Let's discuss some tips that help you cut additional costs for a wedding.
By investing only in the essentials, you will be able to get rid of additional expenses.
Prepare a Wedding Budget.
The first thing that helps in reducing the wedding cost is the budgeting. From the beginning, you should know what you have in your pocket and how much you will spend on the wedding.
It is best to divide the whole budget for everything from rings to ceremony, reception, gifts, dresses, and more. When you have a spending limit, you can buy the right products.
Hire the Wedding Planner Carefully.
Wedding planning is a dedicated process, and you might need an assistant for the job.
The wedding planners are out there helping you with everything essential. But, selecting a planner is a difficult job.
You should hire a planner who understands your budget limitations and provides you with everything at a specific cost.
While saving money on weddings, you have to prioritize selecting people who have similar ideologies.
A planner with a cost-efficient approach can bring you the desired outcomes. It will help you avoid overspending on the essential things in a wedding.
Shop Smart for the Essentials.
Coming towards the shopping, you need to be smart with it. Buy everything essential but not too much.
Remember, at a wedding, you should have the essentials but not too many things at a time.
If you are smart, you will invest in quality but limited products. All the newly engaged couples need to stay away from the hefty price tag.
These are a tactic brands use to snatch away money from your pockets.
Moreover, it would be best if you bought the value penguin. Something hard to maintain is not a good option at all.
Say No to a Destination Wedding.
A destination wedding can be attractive, but it's not worth it unless you have loads of money and can afford it.
It can be one of your biggest expenses that can easily damage your financial goals with a limited budget.
Make sure you should cut higher costs by planning your wedding in a remote place. It is good to select a careful venue but should not be overspending on it.
Select the Venue with the Best Facilities.
The venue selection is another task that comes on the list. If you are going for a high-demand venue, you will bear the high cost. The smartest way is to go for a mediated venue.
A venue with a good view and facilities can perfectly fit your demands. You must pay attention to these details and finalize a suitable venue.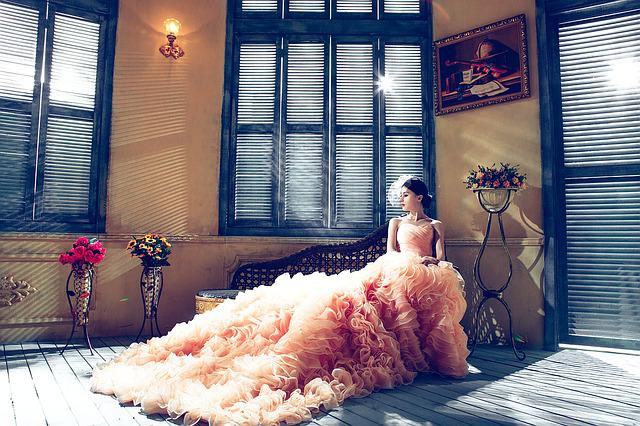 The Off-peak Season can Cut Costs.
The off-peak season is one of the top tips that help you save money on your special day.
When you plan the big day when everyone else is not doing it, you can get smart prices for everything.
There is no need to pay more for similar services or bookings. When the demand graph is low, you can get the best prices from the service providers.
Be Selective with the Guest List.
Guests coming to your big day are the biggest factor. Focusing on your guests, you will decide the spending on food, open bar, and other options.
Make sure to have a selective guest list. Screen out the people you can miss out on and invite those who fit your nature of the event.
Moreover, make the people you expect to see on your special day from the guest list.
It is possible that all your guests will not show up. So, you can plan arrangements accordingly.
Avoid the Luxuries.
Want to save on your wedding, then avoid the luxuries. A wedding reception dinner with an open bar, live band performance, fancy cuisines, and more are luxuries.
All of these factors have additional costs to your wedding budget.
You can learn about these high costs when you can manage a simple wedding dinner.
You can have a beautiful wedding arrangement at a lower price with careful planning. It saves you a lot and makes the day more remarkable.
Set Your Financial Goals as a Couple.
All the engaged couples moving forward to the wedding should set their couple's financial preferences. Couples opt for the wedding scale and its outcomes.
So, they do have the option to decide on what they want.
Controlling the biggest factor of spending too much on a wedding and planning it can help a couple save a lot.
Invest in Financial Products.
The single most expensive part of a wedding is the gifts. The bride and groom prefer to give gifts to each other, including other people.
These gifts are mostly personal use products, home décor, utensils, etc.
These are essentials but not something worth thousands of dollars. Instead, if you invest in financial products, you are good to spend a better life ahead.
As a couple, you can announce to the guests even about the gifts.
They can bring you financial products like gift cards, cryptocurrency, or even solid cash. It will help you bring the right outcomes and save yourself some money in the future.
Following table shows average cost of a wedding in the largest metros.
| MSA | Average cost |
| --- | --- |
| New York-Newark-Jersey City, NY-NJ-PA | $33,446 |
| Los Angeles-Long Beach-Anaheim, CA | $30,492 |
| Chicago-Joliet-Naperville, IL-IN-WI | $25,752 |
| Dallas-Fort Worth-Arlington, TX | $25,786 |
| Houston-The Woodlands-Sugar Land, TX | $24,087 |
| Washington-Arlington-Alexandria, DC-VA-MD-WV | $21,158 |
| Miami-Fort Lauderdale-West Palm Beach, FL | $33,401 |
| Philadelphia-Camden-Wilmington, PA-NJ-DE-MD | $31,895 |
| Atlanta-Sandy Springs-Roswell, GA | $23,593 |
| Boston-Cambridge-Quincy, MA-NH | $32,451 |
| Phoenix-Mesa-Chandler, AZ | $23,856 |
| San Francisco-Oakland-Berkeley, CA | $33,697 |
| Riverside-San Bernardino-Ontario, CA | $27,278 |
| Detroit-Warren-Dearborn, MI | $23,726 |
| Seattle-Tacoma-Bellevue, WA | $29,467 |
| Minneapolis-St. Paul-Bloomington, MN-WI | $26,456 |
| San Diego-Carlsbad-San Marcos, CA | $30,118 |
| Tampa-St. Petersburg-Clearwater, FL | $20,044 |
| Denver-Aurora-Lakewood, CO | $27,984 |
| St. Louis, MO-IL | $22,894 |
What Essential Expenses You Can't Avoid?
There is no doubt a beautiful wedding depends on the price you pay for it.
You can have a wonderful wedding ceremony if you have a good wedding spending account.
Still, if you are a saving freak and want weddings with average costs, then here are essentials to focus on.
The essential and biggest expenses you cannot avoid couples opt to fulfill in most cases.
These expenses make your wedding day complete and help you have a happy wedding ahead.
Wedding attire for bride and groom
A couple of bands or rings to exchange
A welcoming reception for the guests
Makeup artists look best on the day
Wedding cake and other special cuisines to satisfy the sweet tooth
Restrict many factors to the average spend
Along with these wedding spending, couples do have options to spend on many other things.
But, this is again a luxury to enjoy. Anyone can increase or decrease the scale according to preferences.
Spend less for a happy marriage!
Do you want to have a happy wedding, then cut costs? You should make all the arrangements to save on the overall cost in the planning process.
Reduced spending on marriage will help you to save money for later. All the money you can secure by costing will be used for some investment, travel, and your personalized needs.
It is an ideal approach to invest in yourself instead of the unnecessary luxuries of the wedding.
You have the liberty to decide your wedding costs by keeping an idea of average wedding costs. Remember, an average wedding setup is not a bad idea.
You can have a decent engagement ring with a pretty wedding dress at an average cost.
Never stretch the cost of a wedding to a high level. Keep it in control so you can enjoy the other things.
Know the wedding costs based on your selection of things, from an engagement ring to the venue, wiggle room, etc.
Latest posts by omarsayyed
(see all)