It's 2021, and we've all experienced a time when buying clothing as gifts for loved ones wasn't so straightforward. Ties.com asks: Will he really need a formal business shirt for in-person meetings anytime soon? With offices opening up again and hybrid work-from-home / in-person schedules becoming the new, new normal — the answer is yes.
For our 2021 holiday gift guide, here are a few items that would make perfect gifts for guys and gals as we head into 2022. From sharp business attire to novelty items, we'll help you on your mission to relegate those work-at-home tracksuits back to the track while also helping you have some fun this holiday season.
MEN'S SHIRTS:
Business or casual, tuck it or untuck it, Ties.com has the ideal selection of men's shirts for holiday gifts this year. Available in an array of sizes, colors, patterns, materials, and collar types, Ties.com offers styles like Elijah, Caden, Percy, and Oliver to tuck underneath that Christmas tree this year.
Elijah light or medium blue dress shirt

Dress him up in one of our most popular and versatile button-ups, perfect for the job interview or the date night at an upscale restaurant. This shirt is 100 percent cotton with a smooth feel and features flat-felled seams, reinforced side seam gusset, and double-layer back yoke.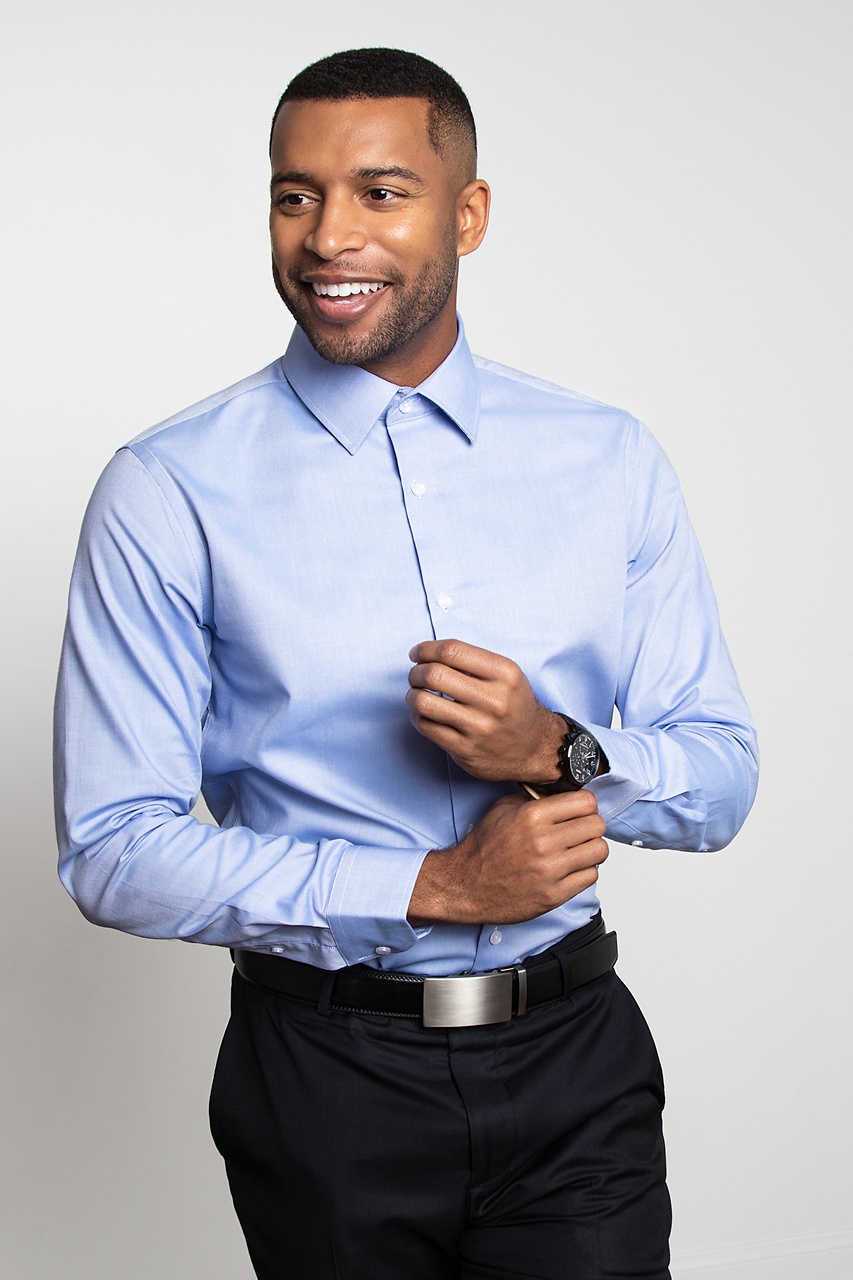 PRICE: $60.50
MIX & MATCH 3 FOR $100
COMPLETE THE LOOK WITH:
Hello Handsome navy blue tie for $53.88
Dagger silver tie bar for $27.50
Ice cream cone blue socks for $14.28
Caden black, green, or mustard business casual shirt
Let it snow, let it snow, let it snow with this warm and cozy versatile casual shirt made from 100 percent cotton with a soft-brushed flannel material on the inside. Your man will feel comfortable wearing this to the office holiday party then getting home for some eggnog-induced snuggles on the couch — best worn untucked for the latter!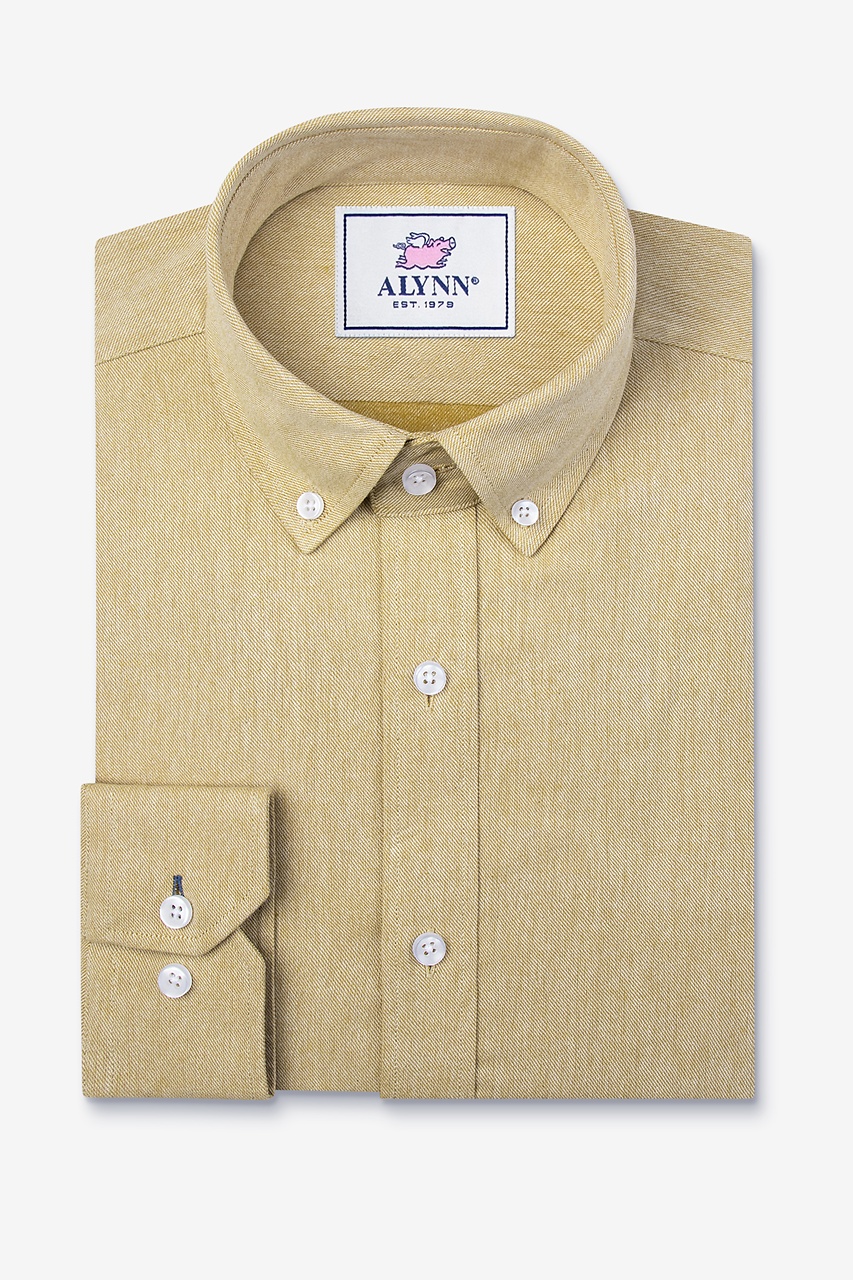 PRICE: $60.50
MIX & MATCH 3 FOR $100
COMPLETE THE LOOK WITH:
Teacher's chalkboard charcoal tie for $27.48
Tioga coral skinny tie for $27.50
Two tire-d navy blue tie for $53.88
Sheldon white casual shirt
With a subtle floral design, this is the perfect transition from casual to formal shirt depending on how he wears it. The spread collar welcomes a necktie but also looks great without one. This one can also be tucked or untucked depending on his schedule.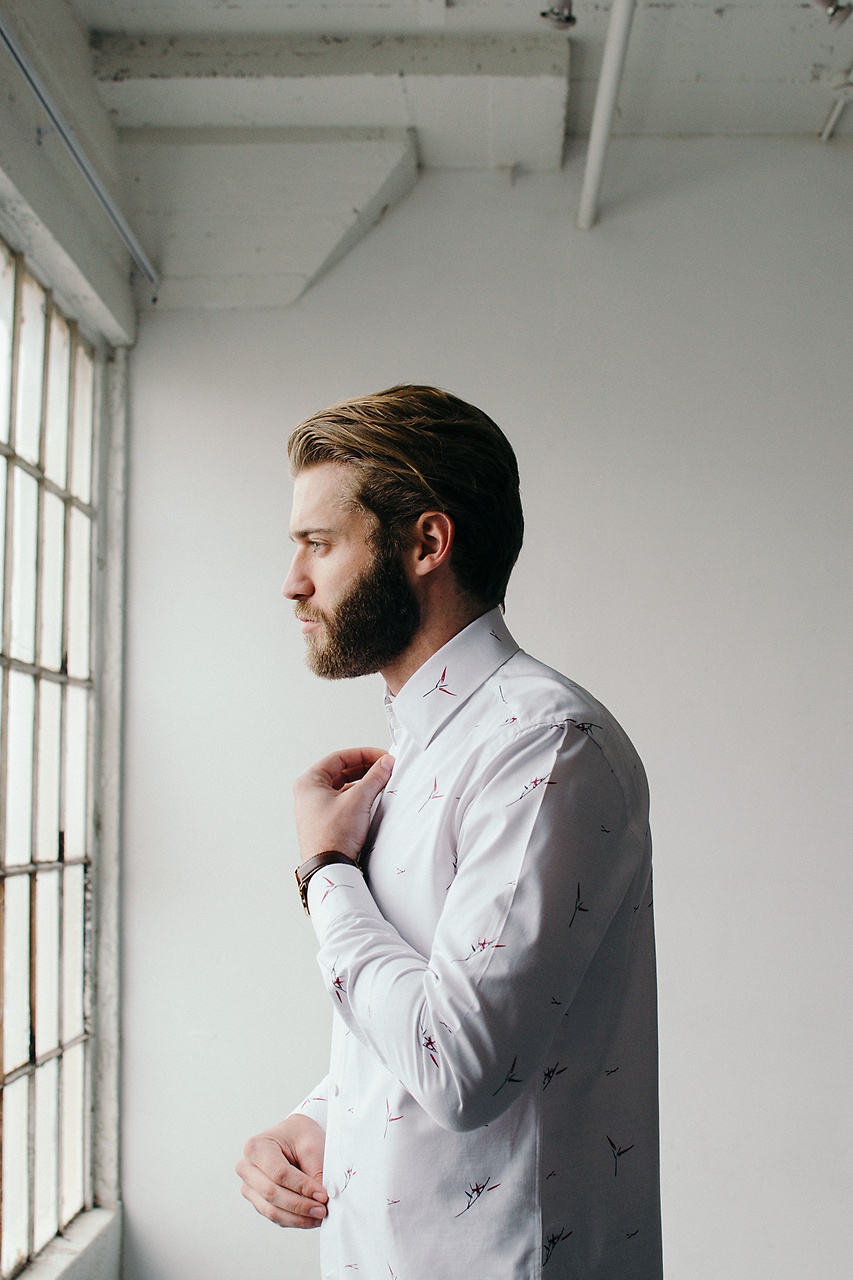 PRICE: $60.50
MIX & MATCH 3 FOR $100
COMPLETE THE LOOK WITH:
Intricate knot rose gold cufflinks for $29.68
August brown tie for $33
Canton green self-tie bowtie for $33
Aiden cutaway collar white dress shirt
This elegant shirt should not be worn without a tie. The cutaway collar — the widest spread of collar — is made for either a necktie or bowtie. It's made from Royal Oxford cloth, which results in a very soft touch and incredible sheen. He'll be able to impress everyone at the office or any event of note in 2022!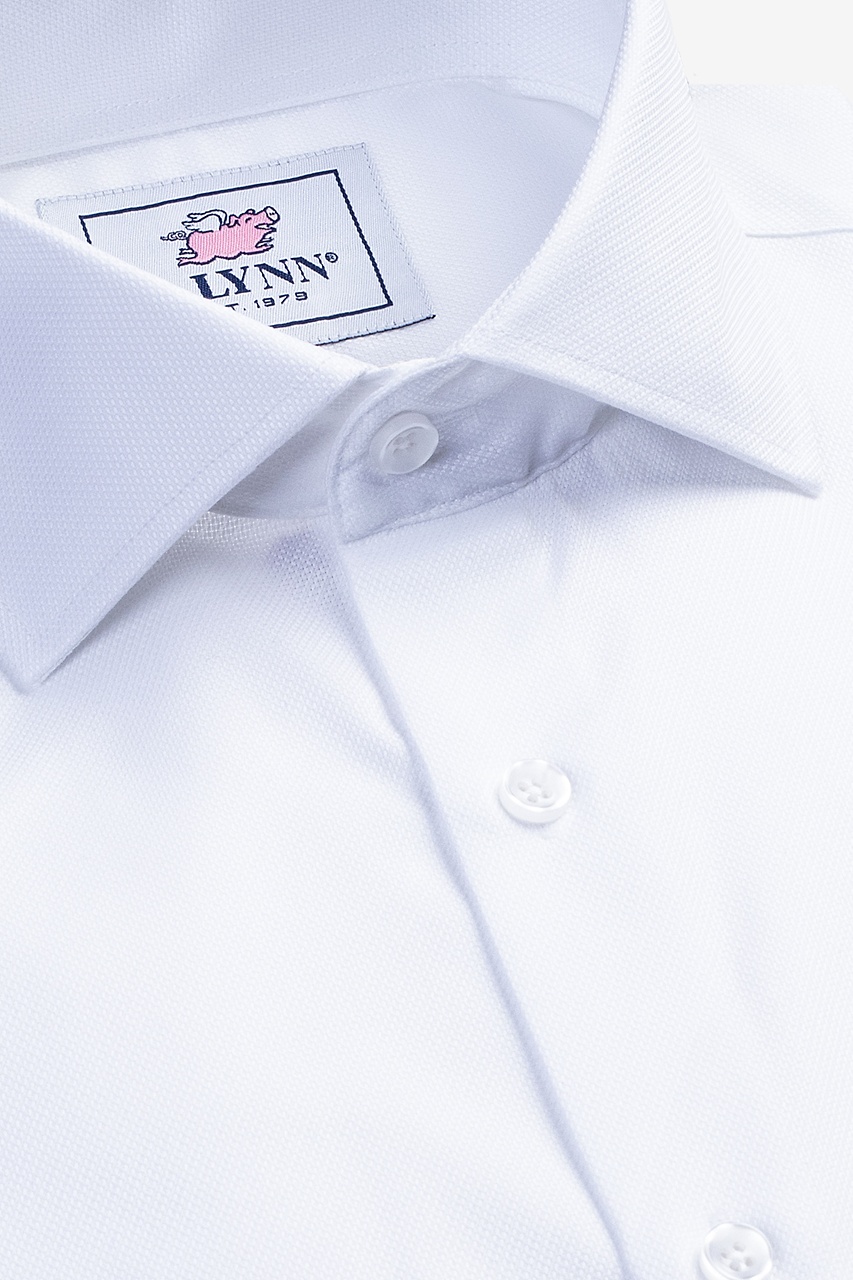 PRICE: $38.50
MIX & MATCH 3 FOR $100
COMPLETE THE LOOK WITH:
Scorpions teal tie for $27.48
Benno silver tie bar for $27.50
Arcola black self-tie bowtie for $19.78
Percy casual shirt
This one is made of 60 percent cotton and 40 percent Polyester, making for trouble-free maintenance. Available in white or gray, he'll be able to mix and match accessories with ease. It's also tuck- and untuck-friendly, and this shirt will also look great with or without a tie.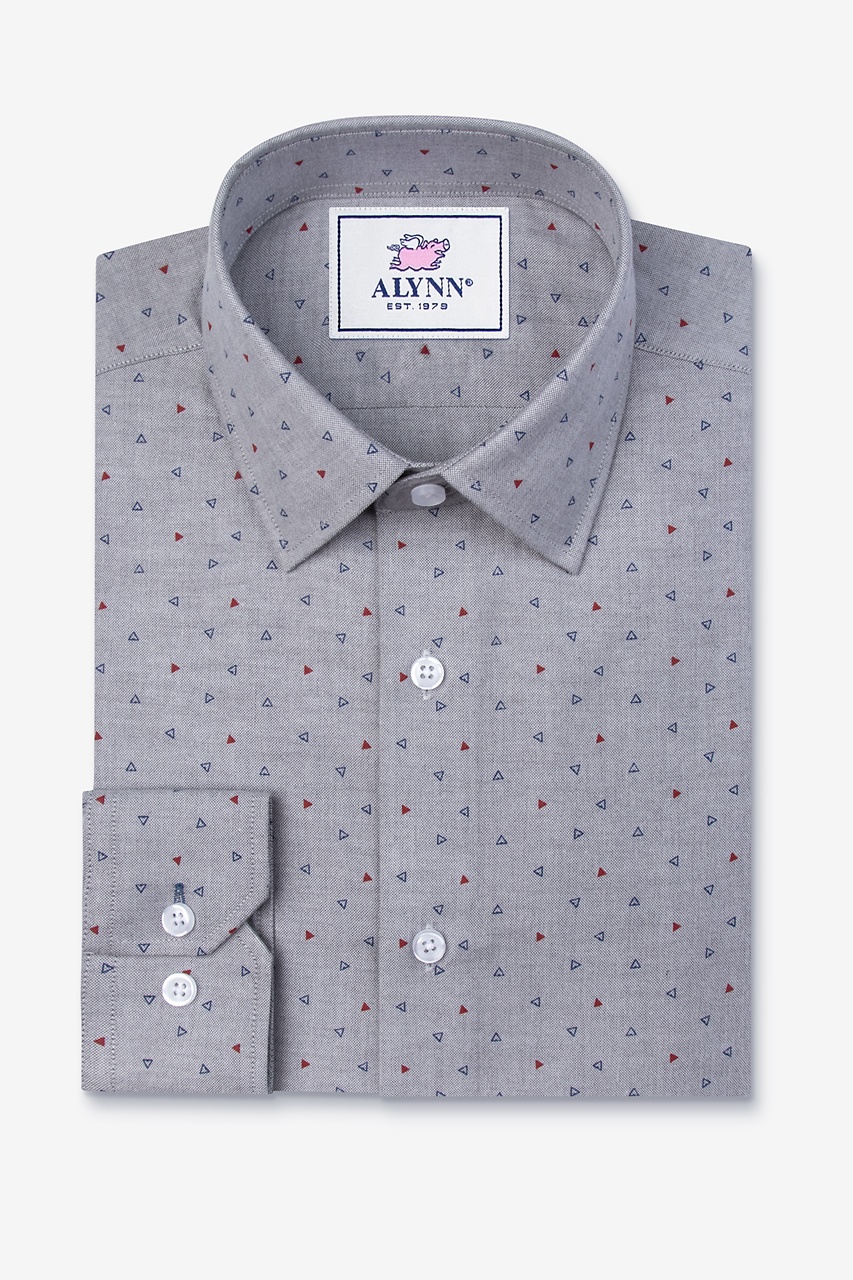 PRICE: $60.50
MIX & MATCH 3 FOR $100
COMPLETE THE LOOK WITH:
Hinton gray skinny tie for $33
Rene dark gray skinny tie for $38.50
Harrington gray skinny tie for $38.50
WOMEN'S NOVELTY SOCKS
Beer me socks
Available in gray or navy, your woman will love to see these on Christmas day as a fun alternative to the norm. Cheers!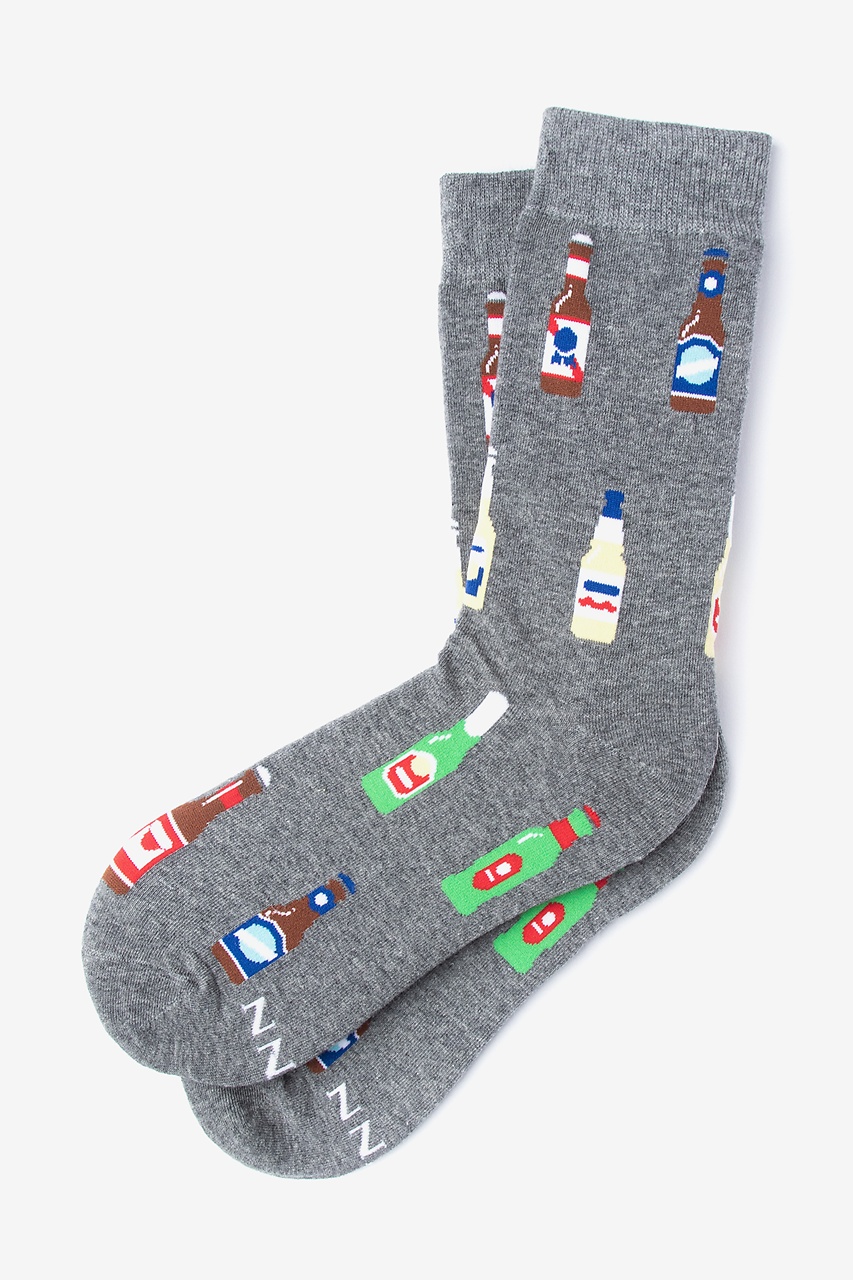 PRICE: $14.30
A HEALTHIER OPTION:
Alynn X Jordan Sondler fruit white socks for $19.80
Sloth yoga socks
OK, so…. You're not saying she's a sloth. But wouldn't it be nice to just take it slow and do some sloth yoga? She just might get a kick — and a downward dog — out of these.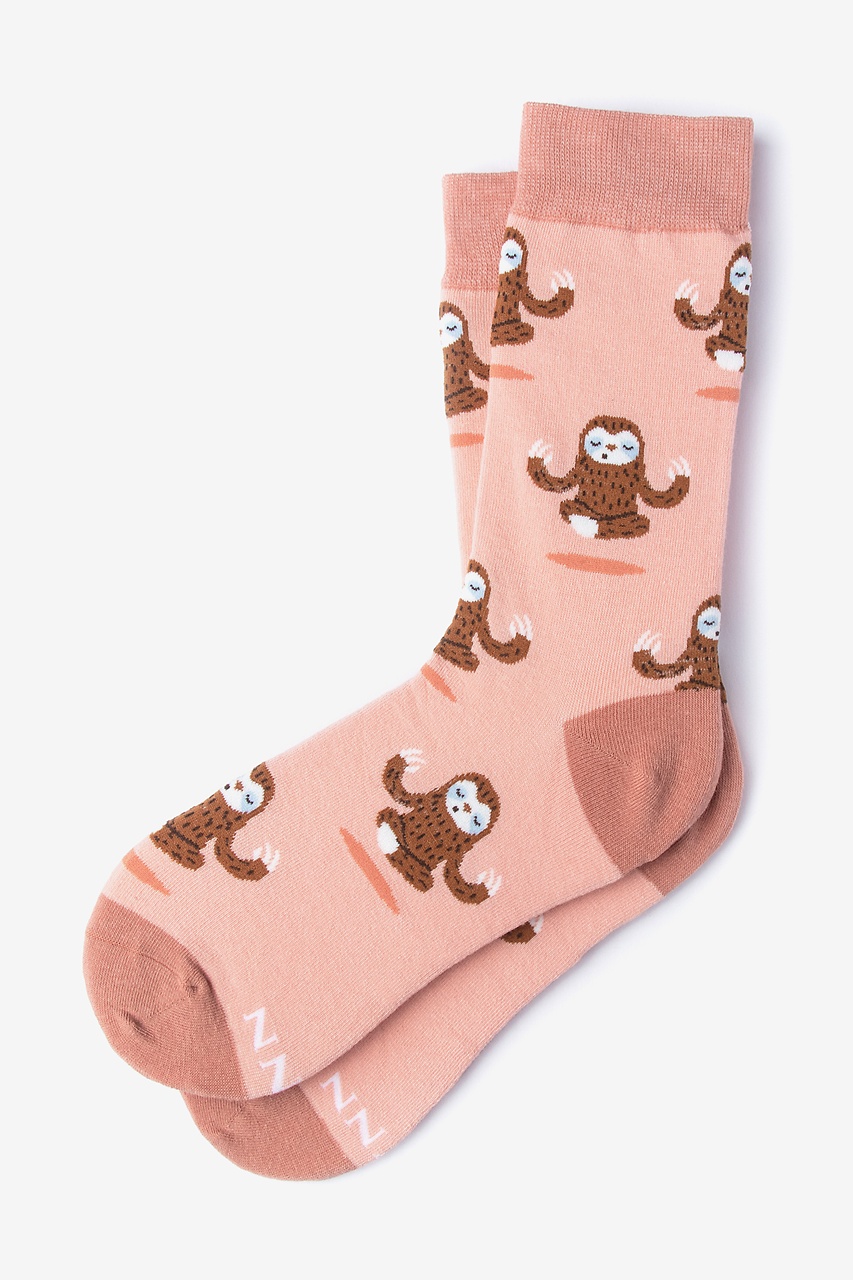 PRICE: $14.30
AND IF SHE'S A BOATER:
Mini anchor coral socks for $10.99
Golf balls and tees socks
Is your lady practicing for the next PGA tour? Then she'd love these ode-to-golf socks, available in light green or navy — perfect for good luck on the course when the weather gets warmer.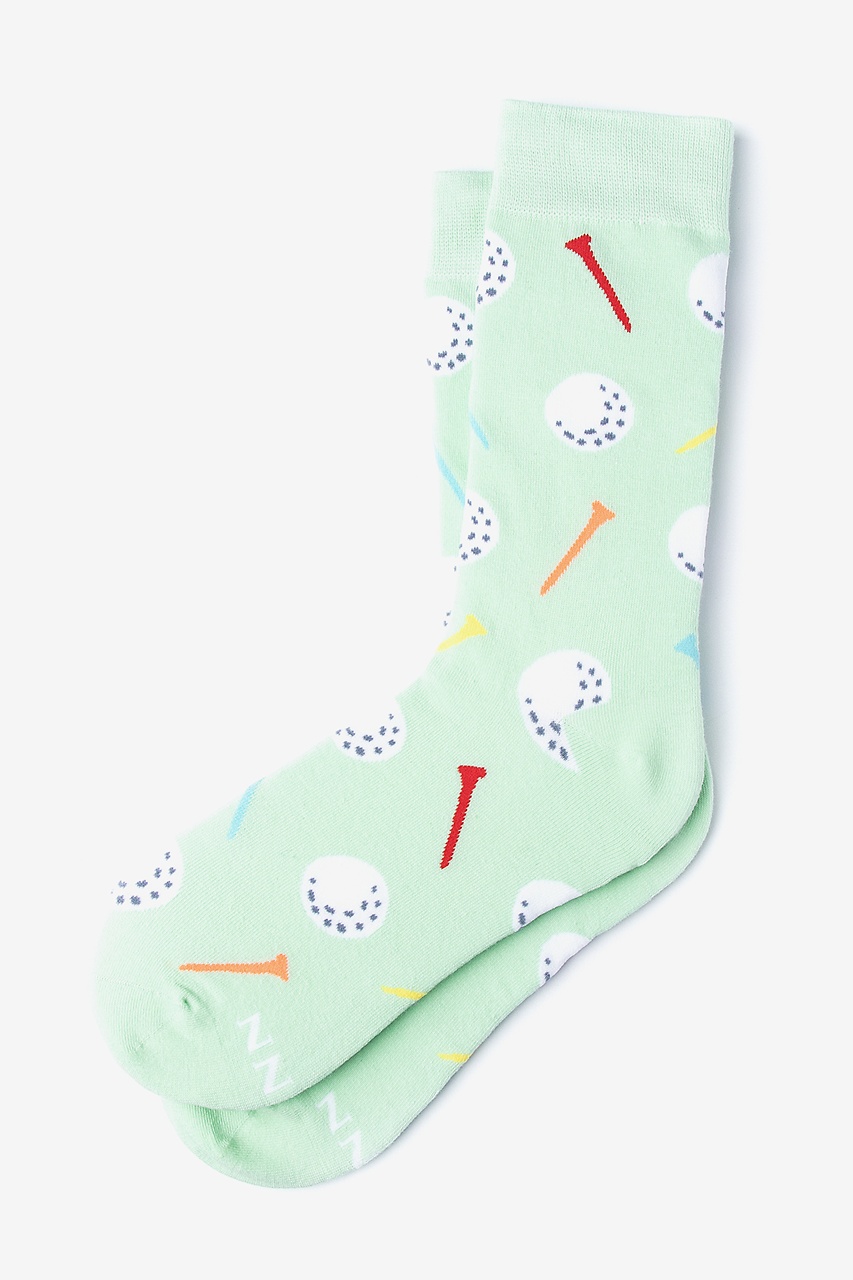 PRICE: $14.30
AND IF SHE ALSO LIKES BASEBALL:
Baseball navy blue socks for $19.80
Tree mendous green socks
Santa's gotta have a place for all these socks — including those paying tribute to the iconic tree! Your gal will love to relax in this pair while all the stockings are being unstuffed.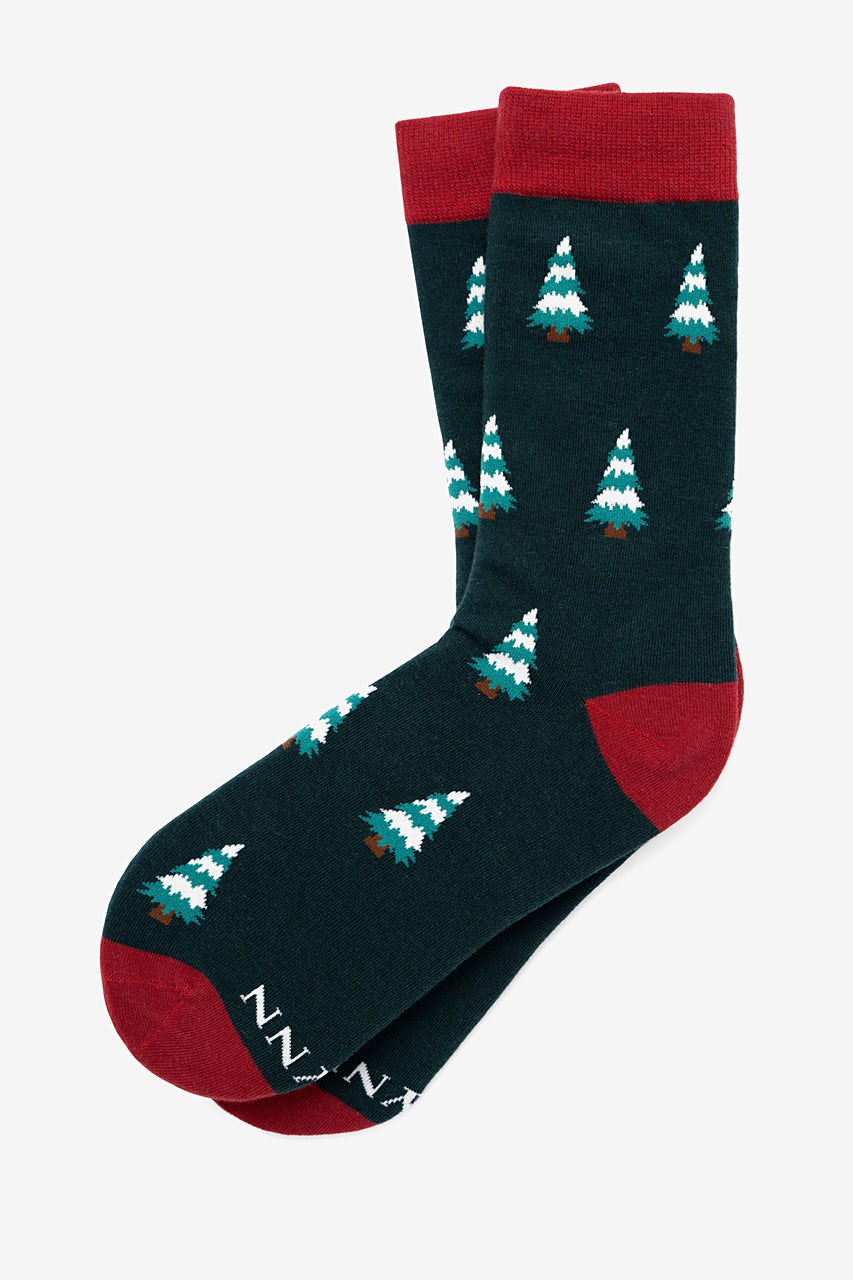 PRICE: $14.30
FOR THE RELIGIOUS LADY:
God be with ye socks for $19.50
Meowy Christmas socks
According to the reviews, these socks are better than Cats! And what cat lover wouldn't love a kitten in a stocking on their feet on Christmas morning?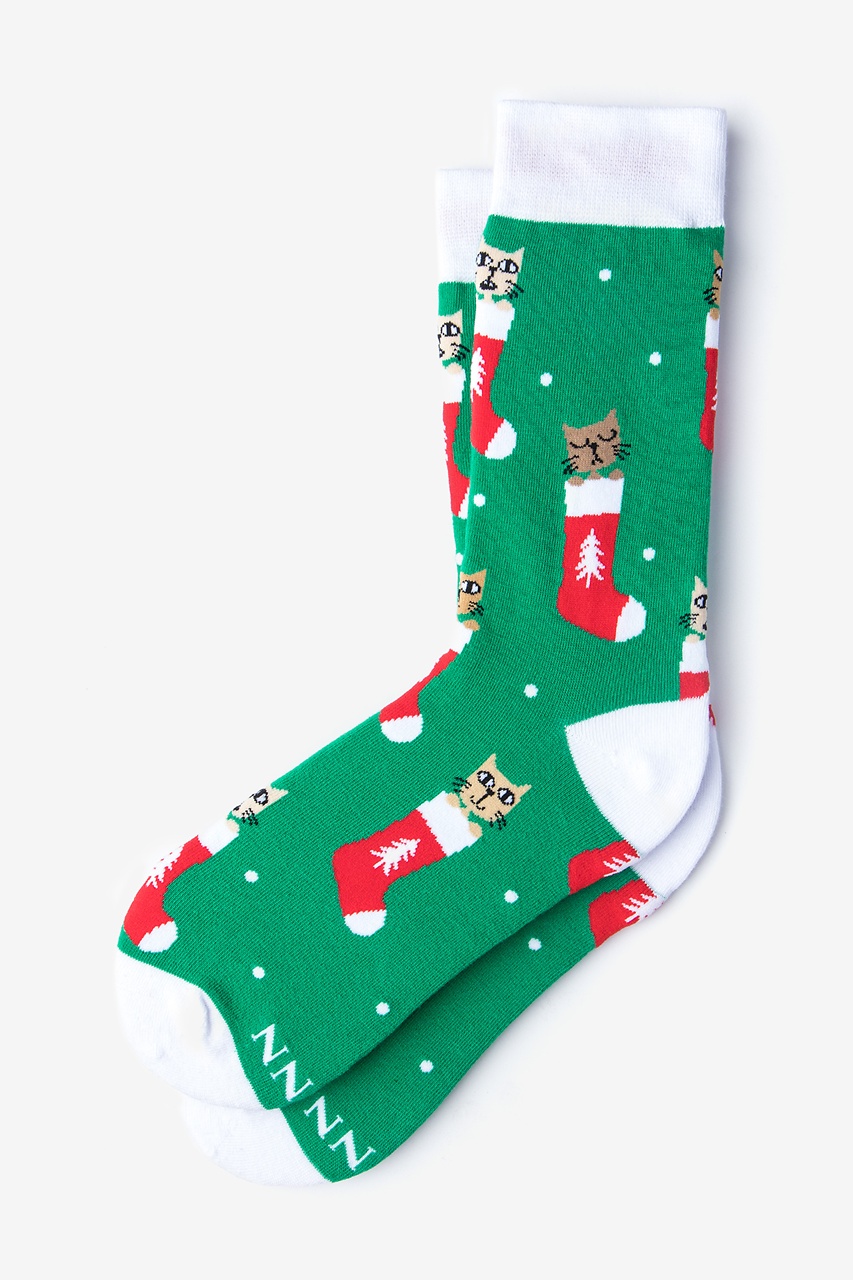 PRICE: $14.30
MORE OF A SWEET TOOTH?:
Perpetual peppermint socks for $19.80

MEN'S NOVELTY SOCKS
The scientist multicolor pack
What guy hasn't dreamed of being a famous astronaut or physicist? This 5-piece set is made to inspire and comfort with high-quality cotton. To the Moon!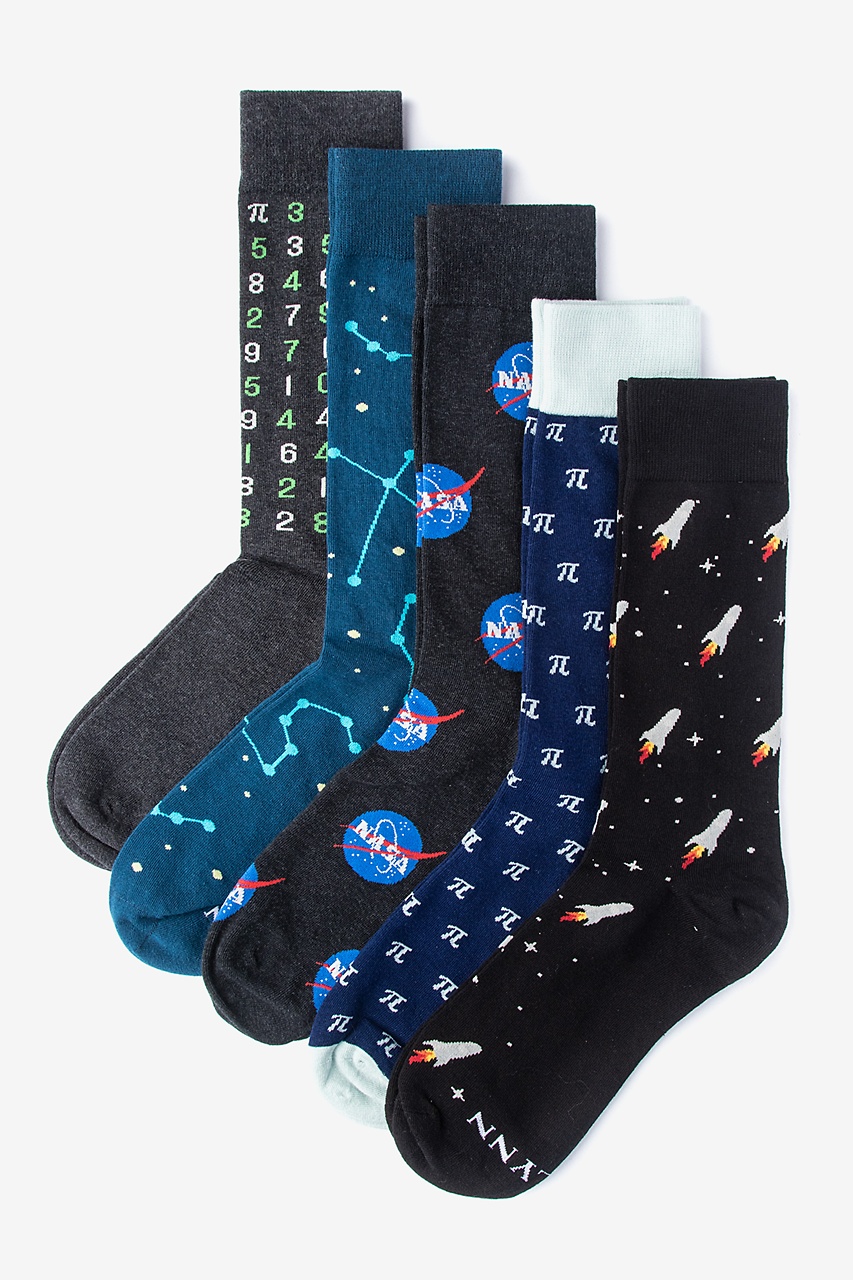 PRICE: $60.50
EINSTEIN GRAY DESIGN: $60.50
Aviation socks
You know your man is a Top Gun — if he loves all things aviation. Why not get him this pair of socks this holiday season to bring out the best Maverick he can be?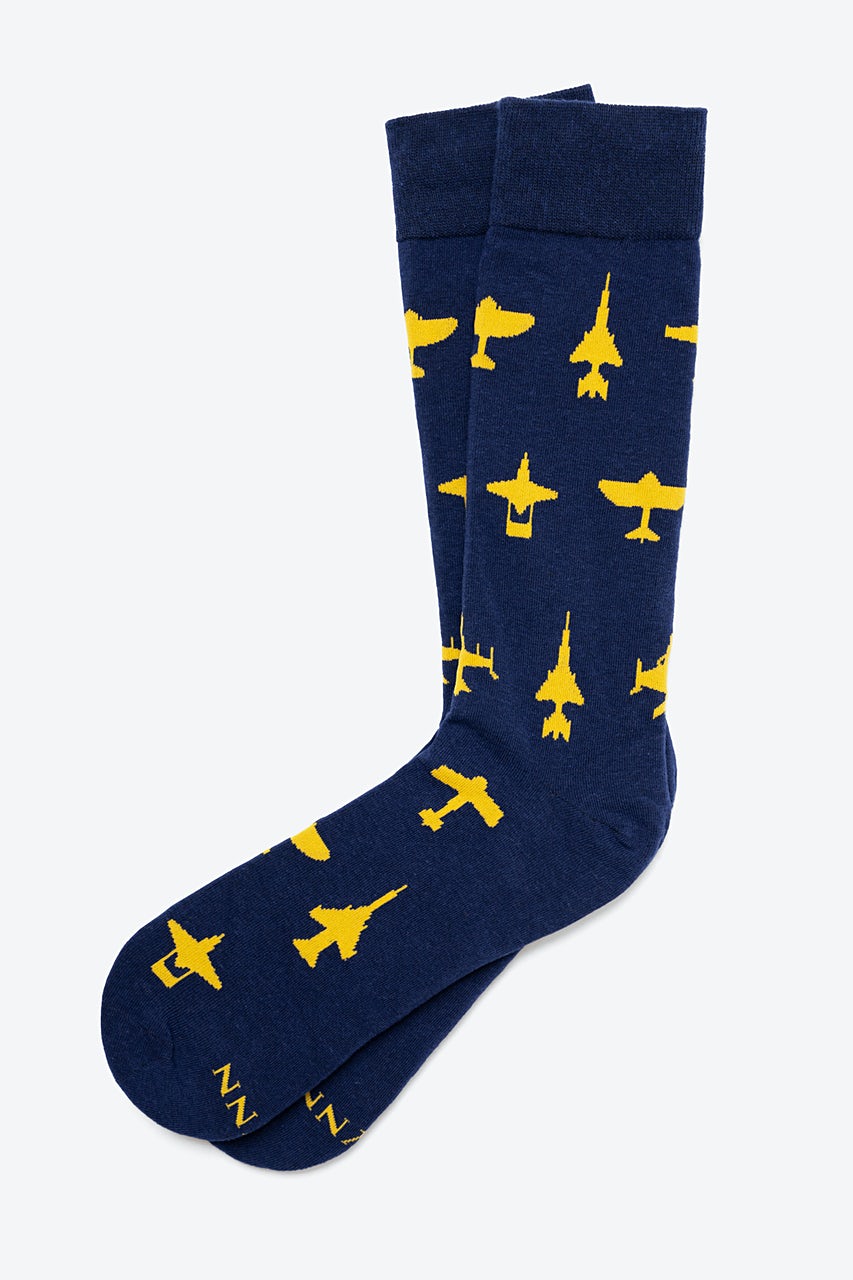 PRICE: $19.80
FOR THOSE WHO WANT TO FLY HIGHER:
NASA gray socks for $19.80
Lookin' so fry socks
Let's face it, fries are good. Might as well give in to the temptation and get him these tribute-to-french fry socks — and maybe he will refrain?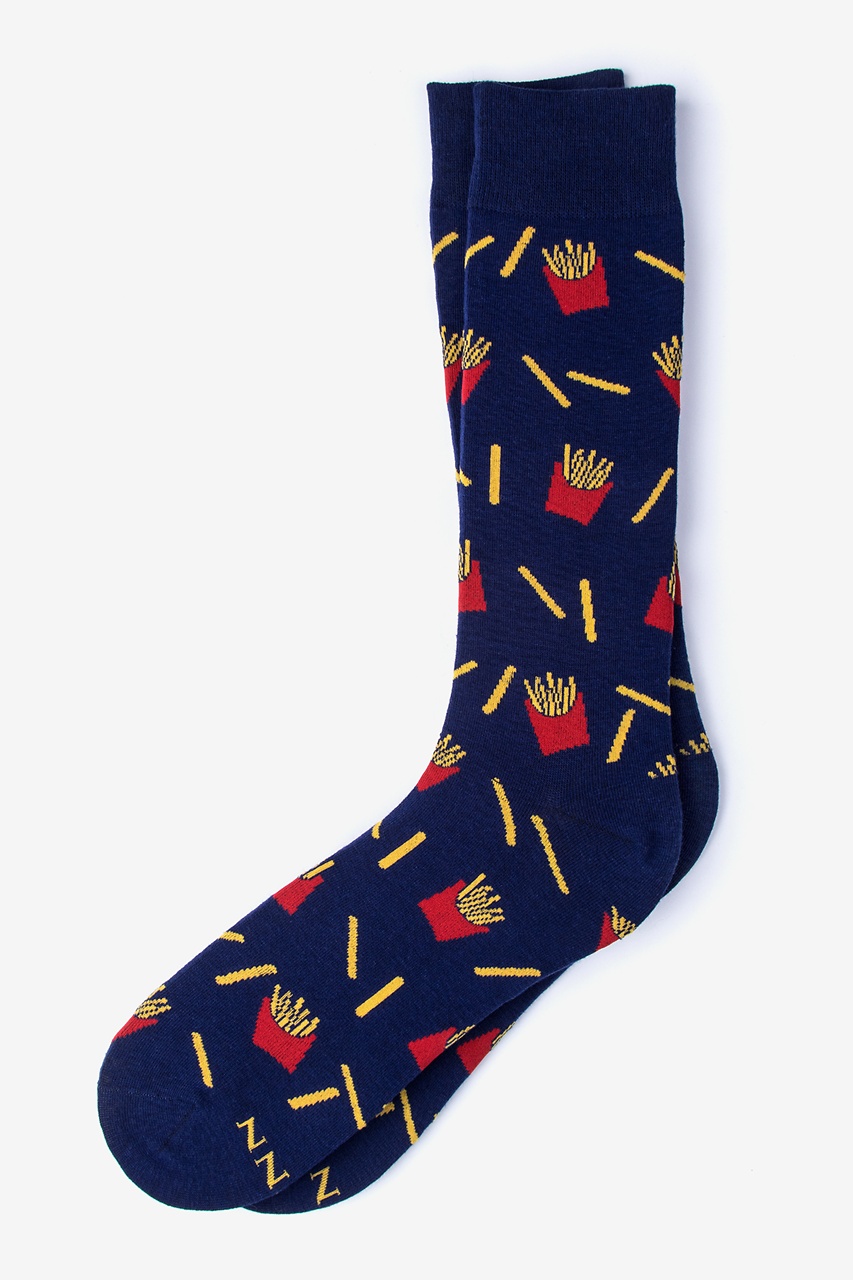 PRICE: $19.80
A HEALTHIER OPTION:
Succulents socks for $19.80
Elf stripe socks
Well, son of a nutcracker! Here's a way to dress him up like an elf for this holiday season. These striped cotton socks are seriously comfortable and just might make everyone sing loud for all to hear.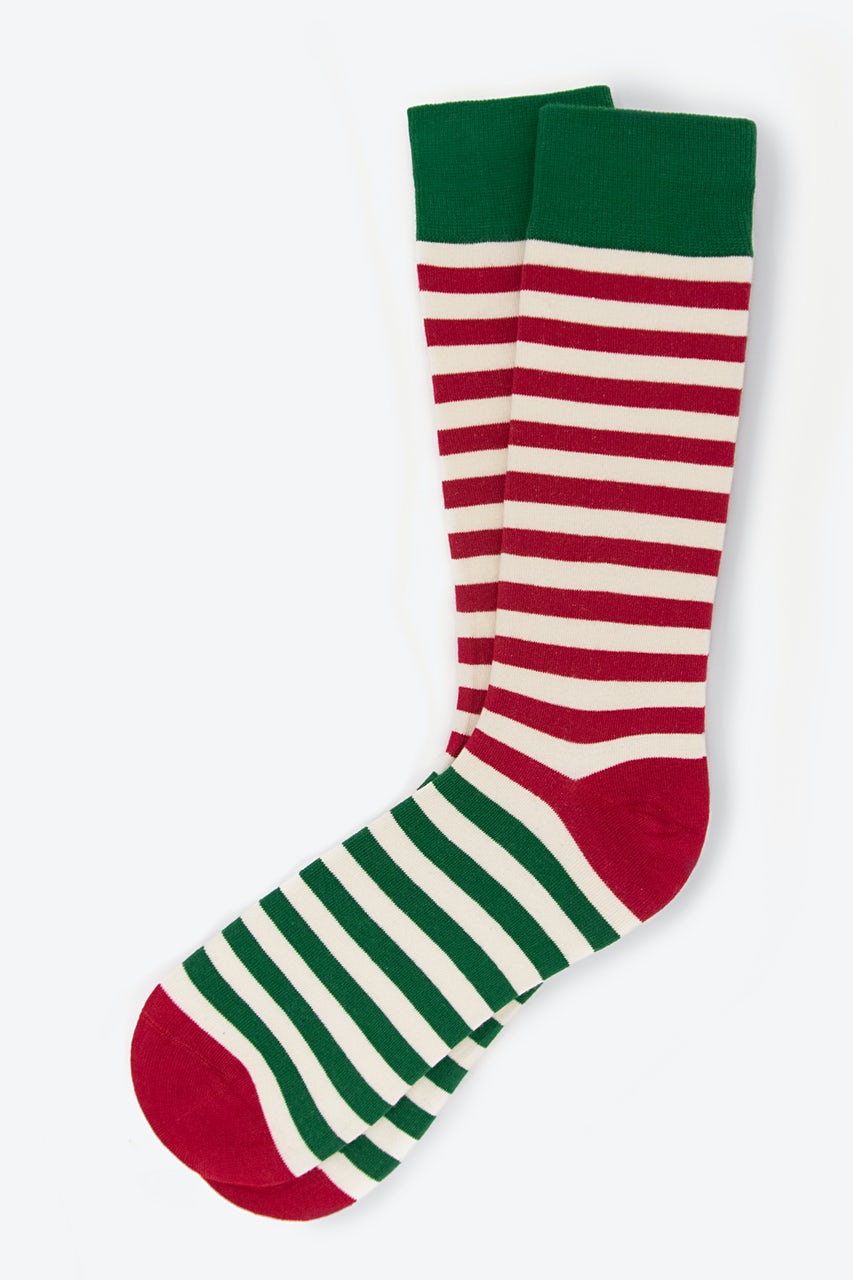 PRICE: $16.50
FOR THE CLARK GRISWOLD:
Light up my life socks for $18
'Tis the season socks
These socks feature everything winter — reindeer, snowflakes, gingerbread men, and candy canes. Let the season last on his feet at home and at work!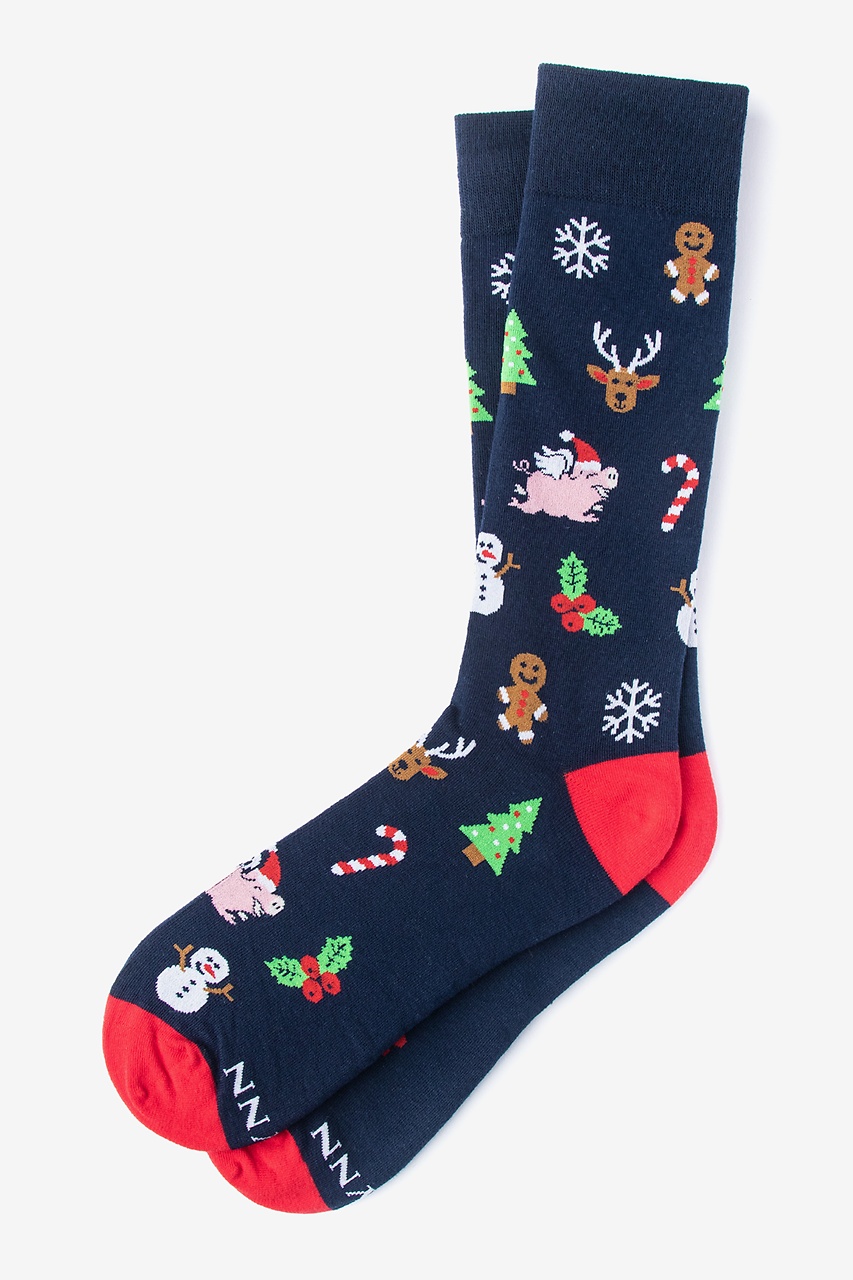 PRICE: $19.80
WANT MORE ROMANCE?
Under the mistletoe socks for $19.80
Latest posts by Erin Schultz
(see all)