Socks do more than just adding a vibe to your fashion, as they also protect you from cold, smelly feet, blisters that may result as your feet rub on the shoes, and the effects of conditions such as neuropathy.
However, if you've been keen on your sock's functionality, you may have noted a subtle difference in the level of comfort you get with wool vs cotton socks.

In this review, I will show you a detailed comparison of merino wool vs cotton socks. I will also list a few premium options from both ends that are a big bang for bucks.
Cotton Vs Wool: The Sock War
The war between cotton vs wool socks is a tight one since each option reigns supreme depending on the type of clothing, weather, and activity someone indulges in.
For this reason, it's normal for my wardrobe to hoard both materials since each comes with a range of standout features and unique benefits.

In research that spans months of tireless comparisons between cotton socks vs wool socks, I've been able to test each fabric from the most popular brands to determine the winner between wool vs cotton socks. By the end of the guide, you will be able to make the right decision based on your preferred taste of style and weather condition.
Why And When Should You Wear Cotton Socks?
Cotton socks pride in smooth fabric that is a blend of lightweight, moisture-absorbing nylon fiber. They are easy to clean should they soil. As a result, they make the best choice for use when treading muddy surfaces.
Cotton socks are highly breathable. When I hit the gym, my feet often sweat from the intense training. Wearing cotton socks ensures my feet remain cool. In turn, this eliminates the worries of developing blisters or boils. Conversely, when relaxing at home, cotton socks are the epitome of ideal comfort since they allow the feet to remain fresh as long as I intend.

I can only toss or replace them with the woolen counterparts whenever the temperature dips. Unfortunately, when they become wet, they don't take a cut for breathability.

Essentially, the fabric becomes heavy, unbreathable, and uncomfortable. It's always a good idea to swap my socks for a clean, dry one to prevent the feet from stinking.

Also, cotton socks can potentially break your hiking experience. They are more likely to soak and become wet during a whole-day-long experience. Even worse, the heavy, wet fabric will have to stay too long before it dries out.
The Best Cotton Socks To Wear This 2022
When you are not working, there is no place that is tranquil and warm like home. The power dot navy blue socks are made specifically to keep you fresh at home. You can wear them when watching your favorite movie with your family members since they are highly breathable and do not sag.
However, that doesn't mean they aren't versatile to rock into when going to work or picking a friend for a cup of coffee. Power Dot Navy Blue socks blend striking colors that mix perfectly with any type of outfit.

Whether you want to supplement your work outfit or use them as a casual fashion statement, they promise a good value for the buck. Match them with a black loafer, and they'll give you that cool, cozy glimpse that is a cherry on top of your swag.
Pros
They feel nice against the skin
Highly breathable
Effortless to clean
They do not sag after multiple wash cycle
Cons
Why And When To Wear Woolen Socks
Woolen socks are antibacterial, to start with. They will protect your feet from infections and minimize stinks.
When it comes to wool socks vs cotton, wool fibers crimp together; they exceptionally insulate the feet during shivering winter temperatures by keeping the heat close to the skin.

Woolen socks don't soak easily. Instead, they give off moisture hence retaining a third of their weight before completely becoming damp.

I recommend wool socks for hiking as they are fast-hung-to-dry and low maintenance. You can walk miles before they become wet, hence unloading the burden of keeping a damp, unbreathable cotton sock.
Top-Rated Wool Socks For Your Every Need
Cup Of Coffee Women Socks
Daily wear for the winter season should be able to dry easily, even under extremely cold temperatures. Cup of Coffee women's socks offer the best cut if you are looking for something to keep you warm throughout your winter experience. Their price is a steal should you consider the durability, soft fabric, and general comfortability.
The Cup of Coffee women's socks come jam-packed with medium-sized mid-soles that guarantee extra padding for high arches. They are an ideal bet when looking for sportswear that won't strain and hurt the calf.

The reinforced heels mean an added comfort for those who are battling blisters. Not just that, coffee women offer targeted compression protection, which is an exceptional add-on for clocking miles.
Pros
Lightweight
Durable and long-lasting
They feel warm against the skin
Cons
Shrink when washed with hot water
Shark Bait Socks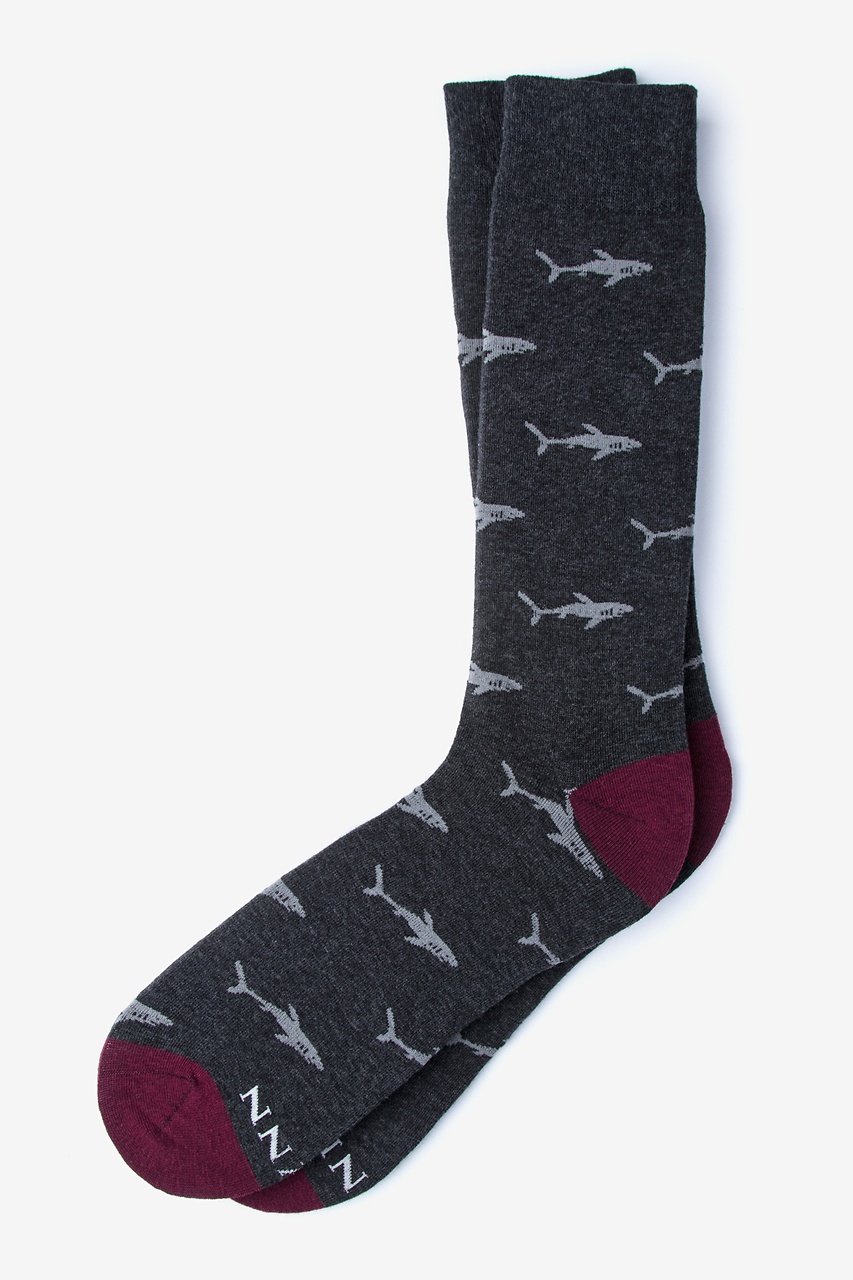 If you're looking for something minimalist that will hug your feet right without snagging, then shark bait socks are suitable for you. These socks fit snugly into the feet, increasing foot mobility and guaranteeing comfort for treading miles. The full compression fabric absorbs moisture like a pro, keeping the feet dry even under sweaty temperatures.
Shark bait socks fall in the category of premium releases you can sleep in. The fluffy feeling from the fuzzy fabric that is super stretchy makes them a never constrict bet. What's more? The chic color combination makes them a huge supplement for any type of outfit.
Pros
Versatile for use on a range of occasions
Super Stretchy fabric is also long-lasting
Warm for use during winter temperature
Cons
Comes in fixed medium fits
Conclusion
I hope my wool vs cotton socks guide was helpful. Wool socks are the best choice for winter temperatures, while cotton socks will answer your needs when looking for something to keep you warm in summer vacation.
If you keep this in mind, choosing between cotton vs wool socks will be a breeze. Even better, ties.com has made choosing your next sock a buzz experience. You can now access thousands of socks, different designs, and size fits at your disposal.
Latest posts by Jasmine Wei
(see all)